The Legend of Tina Turner
She was the symbol of rock 'n' roll stamina for 50 years. Her Proud Mary was 175% longer than the original, and John Fogerty didn't even dance. She became a star with Ike Turner in her 20s, escaped his abuse in her 30s, fought her way up the pop charts in her 40s, toured the world through her 60s, and now she would like to sleep in a Swiss chateau. 

Since Tina Turner first stepped into the flood lights of stardom, her life has been a roller coaster that has taken her to the highest highs and the lowest lows. She came from difficult circumstances, which only got worse when Ike Turner set his sights on Tina. He got her started in the entertainment industry, but he also brought a lot of pain into her life. 

Tina eventually left him, but even once she escaped her husband it seems things kept going wrong for her. Despite an incredible career spanning decades filled with hit after classic hit, one of the greatest artists of a generation continued to suffer all kinds of problems.


Tina and Ike Turner 
As a little girl growing up in Nutbush, Tennessee, Anna Mae Bullock, as it reads on the singer's birth certificate, was the child of sharecroppers, Floyd and Zelma Bullock.

When Tina was 10-years-old, her mother fled the constant fights with her husband, left her family and her home, in search of a better life for herself, according to an interview Tina did with Rolling Stone. Tina's dad eventually split as well, forcing her to have to grow up quickly. During this time, she and her older sister Alline were raised by their grandmother, and when she died they made their way to St. Louis, where her estranged mother was living. These were the beginnings of hard times for the little girl who would grow to become one of the best-selling recording artists in the world.

While living in St. Louis, Tina and her sister would frequent R&B clubs in the area, although she was just a teenager at the time. It was during a night out at Club Manhattan that she met the man who would put a permanent bruise on her life, Ike Turner.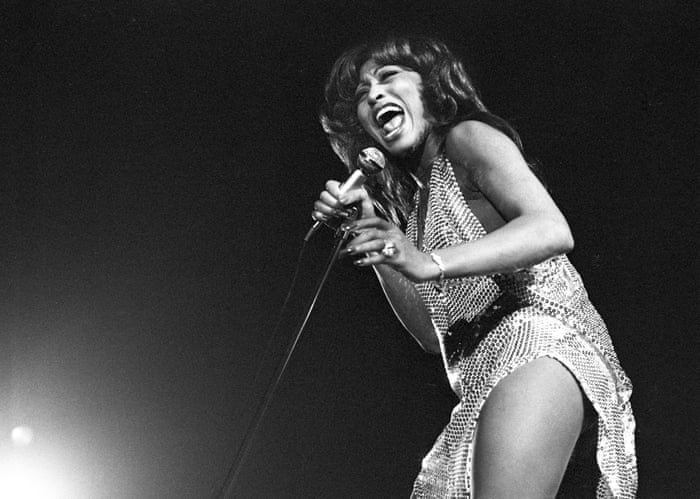 Tina Turner on stage in Amsterdam, 1971.

A lot of things could take blame for Tina and Ike Turner's paths crossing for the first time. A full moon. A curse. Perhaps a black cat walked in front of her. But as her poor luck would have it, her own sister Alline was the one responsible for them meeting. Alline was a barmaid at a popular R&B club in St. Louis, where Ike Turner's band, Kings of Rhythm would regularly perform. One night, while Tina was there watching the band, the drummer put a mic in front of her and she started to join in. Later, Ike ran over saying, "Girl, I didn't know you could sing!"

In a 1986 interview with Rolling Stone, Tina says that everyone was happy for her that night because they all knew her sister, and had heard stories from her about Tina wanting to be a singer. And from that night on, she was. 

Ike started giving her clothes and jewelry to wear for performances. Already doing his best to mold her into what he wanted. Tina, on the other hand, didn't want anything to do with him at first. "I thought he was terribly ugly," she said to Rolling Stone. 
Tina Turner at The Ed Sullivan Show in 1970 
With their popularity growing, Ike and Tina were married in Tijuana, Mexico, in 1962. Two years later their son, Ronnie, was born. They had four sons in all, one from an earlier relationship of Tina's, and two from an earlier relationship of Ike's.
In 1966, Tina and Ike's success reached new heights when they recorded the album River Deep, Mountain High with superstar record producer Phil Spector. The title track was unsuccessful in the United States, but became a massive, top 5 hit in England and brought the duo new fame. Still, the duo became more known for their electrifying live performances without accumulating a ton of corresponding hits. 
In 1969, they toured as the opening act for the Rolling Stones, winning themselves still more fans. Their popularity was rekindled in 1971 with the release of the album Workin' Together, which featured a renowned slow-to-fast remake of the Creedence Clearwater Revival track "Proud Mary" that reached the top 5 of the U.S. charts and won the two their first Grammy. 
"Proud Mary" became a cornerstone of the couple's shows, renowned for Tina's vocal delivery along with the swirling, hand-rolling dance moves from accompanying vocalists, the Ikettes. 
The duo later had a top 5 U.K. hit with 1973's "Nutbush City Limits," a rock-country-soul jam penned by Tina herself with autobiographical elements. Then in 1975, Tina also appeared in her first film, playing the Acid Queen in The Who's Tommy. 
Tina Turner as the Acid Queen in The Who's rock musical Tommy, 1975  
In 1976, Tina Turner fled Ike Turner with nothing more than 36 cents and a Mobil gas card in her pocket. According to a 2019 profile by The New York Times, the singer reveals that she was swollen from beatings, in debt, and didn't even take her wigs, she just up and left. Entertainment Weekly records she stopped in the first safe place she found, a Dallas Ramada Inn, and pled with the manager there to give her a room, which he did. 

Ike and Tina were in the midst of touring when she finally got up the courage to leave him, and although she was relieved to finally be free, it wasn't free and easy at first. A good number of promoters tried to sue to recoup expenses and ticket sales, and Ike himself retaliated. 
In 1978, they were officially divorced, with Tina citing Ike's frequent infidelities and increasing drug and alcohol use in addition to the abuse. 
In the years following her divorce, Tina's solo career got off to a slow start. To make ends meet and to care for her children, she used food stamps and even cleaned houses. But she also continued to perform in lower-profile venues and made guest appearances on other artists' records, though not achieving any notable success initially. 
Tina Turner and Janis Joplin at Madison Square Garden, November 27, 1969 
Turner's rock'n'roll identity was ultimately her gateway out of her marriage to Ike and into her solo career. Although the rock circuit (and covering the likes of the Beatles and Creedence Clearwater Revival) would prove a lucrative way for the Ike and Tina Revue to expand their fanbase, it was Tina who had fully turned to rock as recourse, claiming her entitlement to perform music for which the 1920s blues queens (Bessie Smith and Ma Rainey) paved the way and which the 1940s and 50s path-breakers (Sister Rosetta Tharpe and Big Mama Thornton) had critically helped to invent.  
Tina Turner Limited Edition T-Shirt
Huge Comeback: 'Private Dancer' and "What's Love Got to Do With It" 
In 1983, however, Turner's solo career finally gained steam when she recorded a remake of Al Green's "Let's Stay Together." Noted for a related video in which she appeared in a rag dress between two dancers, Turner took her remake to the top 5 on the domestic R&B charts and the top 10, U.K. pop. 
The following year, she exploded back into the record industry when her much-anticipated solo album, Private Dancer, was released to overwhelming critical and popular success. It went on to win four Grammy Awards and eventually sold more than 20 million copies worldwide.  
Tina Turner performing Live Private Dancer at The Blockbuster Stadium, San Bernardino, California 1993 
Mark Knopfler wrote Private Dancer for his band Dire Straits, but realized that it didn't work with a guy singing it, so he pitched it to Turner, who was beginning her comeback. In a 2004 interview with her fan club, Tina Turner described her reaction when Knopfler played her the song: "Mark said this song is not for a man, it's a girl's song. He recorded it but won't use it so when he put the demo on, he sung 'I'm a private dancer, dancer for money, do what you want me to do,' I told him, 'I think you're right, it's not a song for a guy. I liked it a lot. I wasn't sure whether the girl was a hooker or a very classical private dancer but I thought I'd take it."
Mark Knopfler, Tina Turner and Eric Clapton at the Prince´s Trust 10th Anniversary Rock Gala at Wembley, 23rd June 1986. 
Private Dancer was a formidable entity in terms of its individual singles, with the empowerment anthem "What's Love Got to Do With It" reaching No. 1 on the U.S. pop charts and earning the Grammy for Record of the Year. The smooth-jazz title track "Private Dancer" and "Better Be Good to Me" both reached the top 10 as well. 
By this time, Turner was a woman in her mid-40s who was becoming even more renowned for her uniquely energetic performances and raspy singing technique along with her signature look — typically performing in short skirts that exposed her famous legs, with voluminous, punk styled hair.   
The night her career finally blew up came in January 1983, thanks to one of her biggest fans: a guy named David Bowie. The Thin White Duke was about to give his new label his biggest hit in years, Let's Dance. When he came to NYC, the Capitol bosses wanted to wine him and dine him and celebrate the filthy fortune they were all about to make. But Bowie told them he had plans — he was seeing his favorite singer at the Ritz. And — as he informed them — so were they. Her manager Roger Davies was shocked to get a call from the label asking for a few last-minute guest spots. Sixty-three of them. 
When Tina hit the stage that night, she had no idea Bowie had dragged his label bigwigs there, along with half the city's rock & roll royalty. But she blew the room away. "My Cinderella moment," she put it in the 2019 memoir My Love Story. "That night at the Ritz was the equivalent of going to the ball (minus the part about Prince Charming) because it changed my life dramatically." 
Tina stayed up till dawn with Bowie, Keith Richards, and Ron Wood, jamming on Motown oldies at the piano and draining the hotel's Jack Daniels supply. In the morning, she got in a cab and sadly "headed back to reality." She didn't know it yet, but from now on, this was her reality. The Ritz gig led straight to Private Dancer, and after that she'd never be unfamous again. 
Keith Richards, Tina Turner and David Bowie, New York City, 1983 
'Beyond Thunderdome' and 'Foreign Affair' 
In 1985, Turner returned to the screen, starring opposite Mel Gibson in the film Mad Max Beyond Thunderdome, to which she contributed the No. 2 pop song "We Don't Need Another Hero." 
One year later, she published her autobiography, I, Tina, which would later be adapted as the 1993 film What's Love Got to Do with It, starring Angela Bassett as Tina and Laurence Fishburne as Ike. (Turner's soundtrack for the film, in which she redid classic tracks and offered up the new top 10 hit "I Don't Wanna Fight," would go double platinum.) 
Tina Turner and Mick Jagger on stage during Live Aid at JFK Stadium in Philadelphia, PA. July 13, 1985
The year 1986 also saw the release of Turner's second solo album, Break Every Rule, featuring the fun "Typical Male." Chronicling unfulfilled desire with a too-brainy romantic interest, the track was yet another hit for Turner, reaching No. 2 on the pop charts. 
Tina Live in Europe followed in 1988 and won the Grammy for Female Rock Vocal Performance, and Foreign Affair (1989), which included the top 20 hit single "The Best," outdid Private Dancer in worldwide sales.
Tina Turner wearing silver attire and Mel Gibson in a scene from the film 'Mad Max Beyond Thunderdome', 1985.  
'Wildest Dreams' and Final Tour
The following decade, Turner released Wildest Dreams (1996), featuring her cover of John Waite's "Missing You," and Twenty Four Seven (1999). She also made several recordings for film soundtracks, including the James Bond title song "Goldeneye," a U.K. top 10 hit, and "He Lives in You" for The Lion King 2. 
In 1991, Ike and Tina Turner were inducted into the Rock and Roll Hall of Fame. Ike was unable to attend the ceremony, however, as he was serving time for drug possession (He eventually died of an overdose in 2007). 
In 2008, the iconic entertainer embarked on her "Tina! 50th Anniversary Tour," which became one of the highest-selling ticketed shows of 2008 and 2009. She announced that it would be her final tour, and essentially retired from the music business save for occasional appearances and recordings. 
Tina Turner's tours after the release of Private Dancer in 1984 packed stadiums all across the world, especially in Europe. She launched a farewell tour in 2000 that truly seemed like the end of her live career, but in 2008 she went back out at the age of 69 to celebrate her 50th anniversary in music. It was a show that would have exhausted someone half her age, but Turner got through 90 shows and amazed every single night. 
The run wrapped up May 5th, 2009, at the Sheffield Arena in Sheffield, England. Like every show on the tour, that concert featured a cross-section of songs from her entire career, including "Proud Mary," "River Deep, Mountain High," "Goldeneye," and "Private Dancer." She finished off the night with the relatively obscure "Be Tender With Me Baby" from her 1990 LP Foreign Affair. Here's video of the big moment captured by a fan in the audience.   
Turner has nonetheless continued to be a luminary of the musical world, appearing on the cover of a 2013 German Vogue that was widely shared. 
Tina Turner at 73 on the cover of a 2013 German Vogue 
In 2013, Tina Turner married again, this time to Erwin Bach, a German music executive. The knew each other for a long time prior to getting married, having originally met in 1985 a record label party in London. In 1994, they moved together to Switzerland, and Tina eventually applied to become a Swiss citizen, giving up her American passport. 
As her bad luck would have it, People reports Tina suffered a stroke just three weeks after their marriage, which rendered her unable to walk. She got through that, learning how to walk all over again, only to learn in 2016 that she had intestinal cancer. Turning down standard medical treatments in favor of homeopathic remedies turned out to be a bad choice, and eventually caused Tina to be looking at total kidney failure. 
In desperate need of a kidney replacement, as a matter of life or death, her new husband stepped in as a donor. The transplant took place in 2017 and was mostly a success, but Turner now suffers from "dizziness, forgetfulness, anxiety, and the occasional bout of insane diarrhea" as a result of her body trying to reject the organ.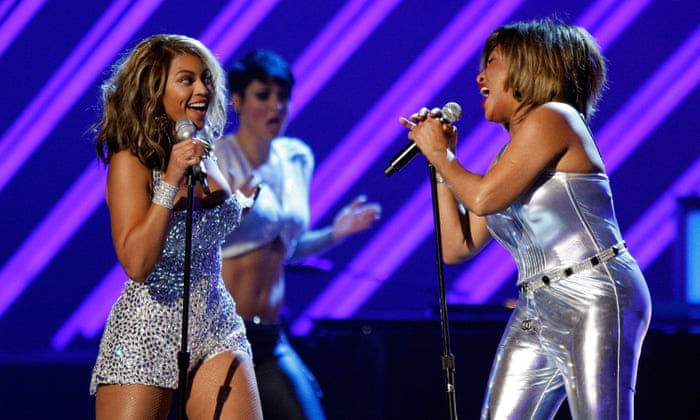 Beyoncé and Turner at the 50th annual Grammy awards in Los Angeles, February 2008 
Lifetime Grammy and 'TINA: The Tina Turner Musical'
Returning to the spotlight in 2018, Turner was honored with a Grammy Lifetime Achievement Award (alongside other industry legends like Neil Diamond and Emmylou Harris) to open the year.  
Tina Turner accepting her Grammy Lifetime Achievement Award from her Swiss garden in 2018 
A few months later, fans were treated to a showcase of her greatest hits with the opening of TINA: The Tina Turner Musical at the Aldwych Theatre in London.
Around this time, Turner revealed that she had forgiven her ex-husband for his abusive behavior years ago. "As an old person, I have forgiven him, but it would not work with him," she said in an interview with The Times. "He asked for one more tour with me, and I said, 'No, absolutely not.' Ike wasn't someone you could forgive and allow him back in."
That summer, Turner learned that her oldest son, Craig, had been found dead at his home in Studio City, California, from a self-inflicted gunshot wound. A real estate agent, Craig was Turner's son from her relationship with saxophonist Raymond Hill in the 1950s.
In October 2018, the music legend published another memoir, My Love Story. 
Tina Turner Limited Edition T-Shirt
ALTOSAXO
 is an online music merchandise store. We are your best source for hard to find music t-shirts on the web and we are continuously adding new artists and designs to our inventory. All of our shirts are made of 100% cotton with excellent quality prints. 
---