The 10 Best Blues-Rock Albums of the 1970s
While the blues-rock trailblazers of the 1960s received their inspiration from the blues giants of the 1950s like Muddy Waters, Howlin' Wolf, and Sonny Boy Williamson, the blues-rock artists of the 1970s would, in turn, be influenced by John Mayall's Bluesbreakers, Cream, Jimi Hendrix. ​ As it smoothed out some of the rough edges of the previous decade, blues-rock would become much more commercial during the 1970s, with bands moving from small clubs to massive stadiums. These are the albums that carried the torch for the blues-rock sound throughout the 1970s. 
Allman Brothers Band: 'At Fillmore East' (1971) 
After two excellent studio collections of blues-and-soul-inspired rock music (1969's self-titled debut and the following year's Idlewild South), the Allman Brothers Band broke through nationally with the live two-album At Fillmore East. One of the best blues-rock albums ever assembled, At Fillmore East includes extended, instrument-driven live jams on some of the Allman's signature tunes. From Blind Willie McTell's "Statesboro Blues" and T-Bone Walker's "Stormy Monday" to the band's original "Whipping Post" and "In Memory of Elizabeth Reed," this is the band's definitive artistic statement...and it rocks like a twister in a trailer park! 
Derek and the Dominos: 'Layla and Other Assorted Love Songs' (1970)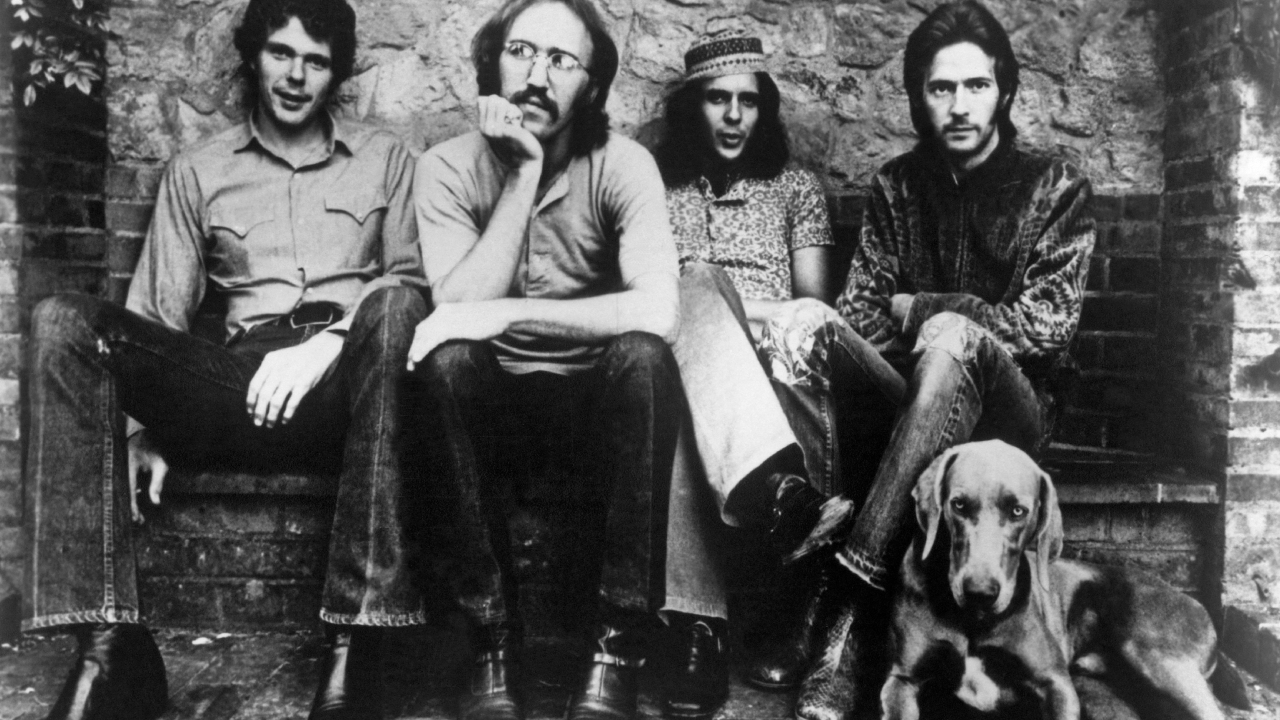 After touring behind Delaney & Bonnie & Friends as just "one of the guys," Eric Clapton used many of his D&B "Friends" to record his 1970 solo debut and this shot in the dark, Layla and Other Assorted Love Songs. With the core group of bassist Carl Radle, drummer Jim Gordon, and the multi-talented Bobby Whitlock performing on both albums, it could be argued that it was the addition of guitarist Duane Allman that made Layla stand head and shoulders above Clapton's self-titled debut. Allman's participation helped spur Clapton to greater artistic heights, and whether covering Big Bill Broonzy's "Key To The Highway" and Jimi Hendrix's "Little Wing" or getting down and dirty on Clapton's "Bell Bottom Blues" and the classic title track, Layla and Other Assorted Love Songs is a landmark album for both Clapton and Allman. 
Derek and the Dominos Limited Edition T-Shirt & Merchandise 
Foghat: 'Foghat' (1972) 
Formed by Savoy Brown alumni "Lonesome" Dave Peverett (guitar, vocals), Tony Stevens (bass), and Roger Earl (drums) along with guitarist Roger Price, Foghat took the Savoy boogie-rock sound to arena-rock heights. The band's 1972 debut is its bluesiest, Foghat adding a hard-rock edge to Willie Dixon's "I Just Wanna Make Love To You," Chuck Berry's "Maybellene," and the Bobby "Blue" Bland gem "Gotta Get To Know You" as well as introducing their own boogieing sound to originals like "Trouble, Trouble." While later albums would vault Foghat to the peak of the mid-1970s blues-rock mountaintop, their first effort offers up pure, undistilled blues-rock cheap thrills. 
Humble Pie: 'Smokin'' (1973) 
England's Humble Pie had stumbled around the continent for a number of years with mixed results, never really breaking through in the U.S. or their homeland. After Peter Frampton left to pursue solo stardom, former Small Faces frontman and Humble Pie mastermind Steve Marriott brought in a proper blues guitarist in the talented Clem Clempson. Following up on the soulful R&B-tinged hard rock sound of the band's ​Performance: Rockin' The Fillmore album, Marriott decided to go all-in with a bluesier sound and scored a Top Ten chart hit with Smokin'. Fueled by success on AOR radio, songs like "Hot 'n' Nasty" and "30 Days In The Hole" found an eager U.S. audience and put the band on the fast track to stardom. 
Janis Joplin: 'Pearl' (1971) 
The best female blues vocalist in rock music, Janis Joplin's death before the completion of Pearl left many questions unanswered even as it sealed the singer's legacy. Delivering her best studio performance since recording Cheap Thrills with her former band Big Brother and the Holding Company, Pearl offers a wealth of rock, soul, and blues. From Joplin's original "Move Over" or her Kris Kristofferson-penned hit "Me and Bobby McGee" to the Etta James' classic "Tell Mama" or the Southern soul treasure "A Woman Left Lonely," Joplin knocks 'em all out of the park. Nick Gravenites' "Buried Alive In The Blues," captured as an instrumental due to Joplin's tragic death on the day of recording, is a fitting epitaph for the troubled singer. 
Robin Trower: 'Bridge of Sighs' (1973) 
When former Procol Harum guitarist Robin Trower lit out on his own, he received no little criticism for the obvious Hendrix influence felt on his 1973 debut Twice Removed From Yesterday. A year later, the guitarist released the classic Bridge of Sighs, a groundbreaking collection of psychedelic-blues with a deep R&B undercurrent that not only stretched the limitations of the power-trio format but redefined what could be accomplished with the blues-rock form. Fueled by Trower's transcendent and, at its core, bluesy guitar playing and singer James Dewar's soulful vocals, Bridge of Sighs would rise into the Billboard Top Ten albums chart and make Trower an arena-rock attraction for the rest of the decade. 
Rolling Stones: 'Exile On Main Street' (1972) 
The troubled creation of the Rolling Stones' classic Exile On Main Street album is a subject worthy of several books, but suffice it to say that fans and critics alike didn't quite know what to make of the album upon its release in 1972. A ramshackle and dark-hued collection of rock, blues, R&B, and even a little country twang, the double-album set featured odd cover art, singer Mick Jagger's vocals were often buried in the mix, and the lyrics were oblique in a manner befitting Bob Dylan. The album gradually won over a legion of fans, influenced a generation of blues and rock artists, and led to what could arguably be considered the greatest rock 'n' roll tour of all-time in the Stones' 1972 trek across the United States. 
ZZ Top: 'Tres Hombres' (1973)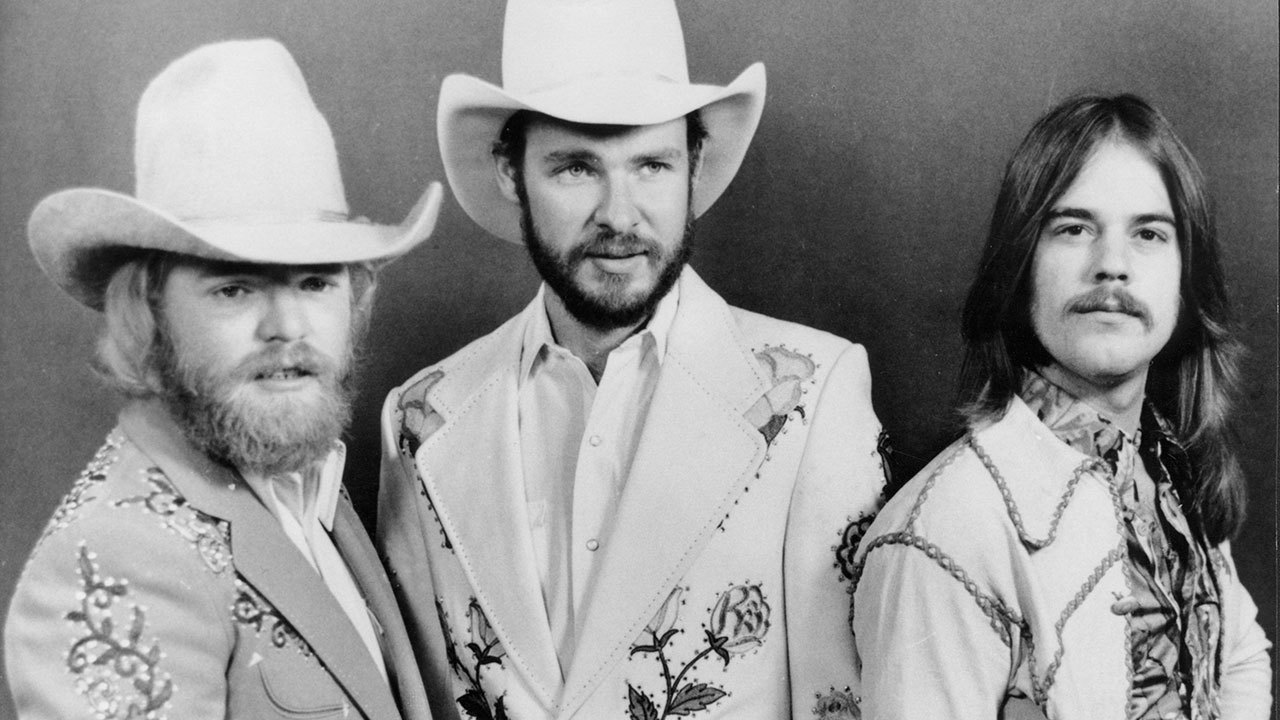 The "little ol' band from Texas" had been kicking the can around the Southwest for years by the time they recorded their third album, the band honing their skills on stage and in the studio. Boiling down their boozy Texas boogie and blues-rock sound to its essence, Tres Hombres is the epitome of the guitar-driven power trio. Billy Gibbons' fretwork is as greasy as any you'll hear west of the Mississippi River, and songs like "Jesus Just Left Chicago," "Master of Sparks," "Hot, Blue and Righteous," and the classic "La Grange" buzz and rattle with the angry ghosts of a hundred Delta bluesmen. The Reverend's buddy Grimey says that this stuff is so simple that anybody could play it, but the truth is that nobody plays it quite like ZZ Top. 
Rory Gallagher: 'Irish Tour' (1974)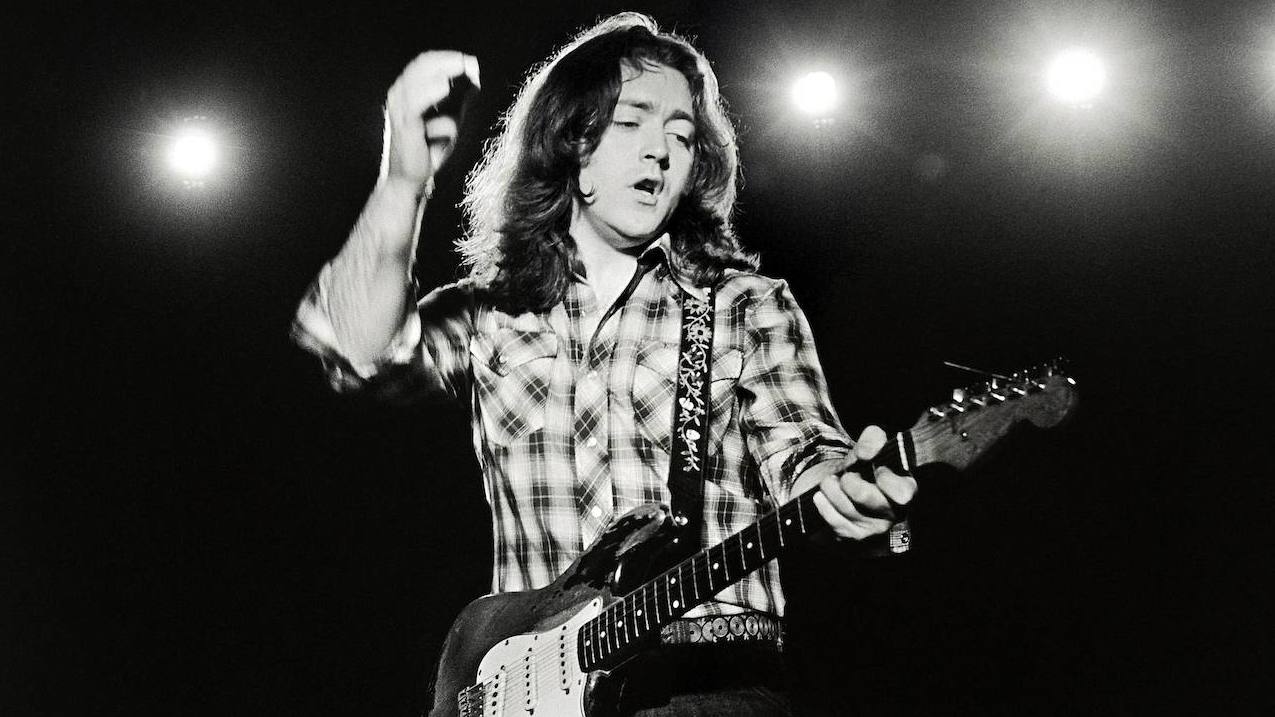 The Irish-born Rory Gallagher earned his reputation as the singer and guitarist for blues-rock band Taste. By the time of his controversial 1974 tour of strife-torn Northern Ireland, he had been pursuing a solo career for half a decade. Gallagher was always more at home on stage than in the studio, and the performance caught on tape for Irish Tour is among one of his best. The guitarist rose to the occasion and delivered a red-hot set of fan-fave originals like "Walk On Hot Coals" and "Tattoo'd Lady" along with a couple of notable covers – Muddy Waters' "I Wonder Who" and J.B. Hutto's "Too Much Alcohol." This is one of Gallagher's best, and if you've always wondered what all the brouhaha was about, Irish Tour will let you know. 
Savoy Brown: 'Looking In' (1970)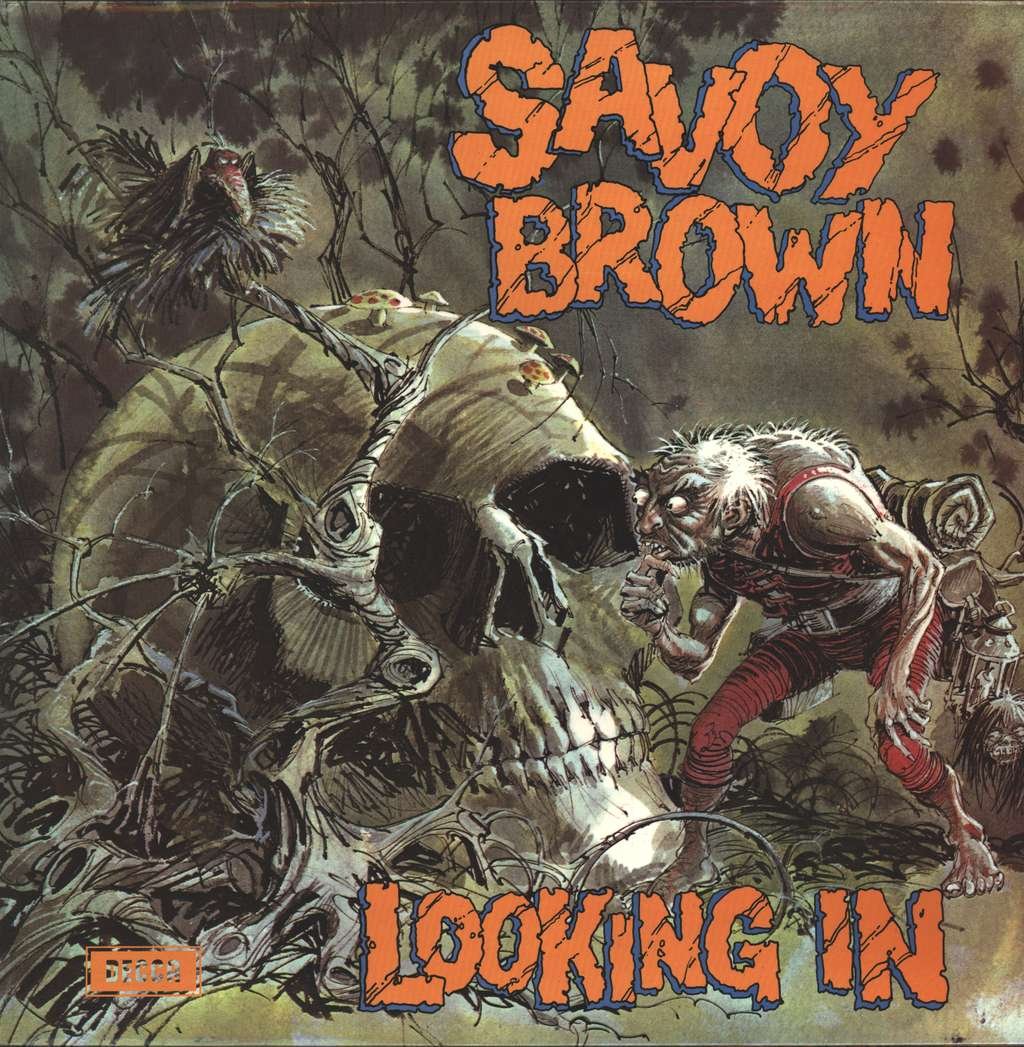 The British blues-rock stalwarts Savoy Brown had been flogging away at the brass ring for almost four years and five albums before finding the perfect chemistry with Looking In. The first album with "Lonesome" Dave Peverett on vocals, Looking In included some of bandleader Kim Simmonds' most scorching fretwork, and a powerful rhythm section in bassist Tony Stevens and drummer Roger Earl (who would later defect to Foghat with Lonesome Dave). Benefiting from constant touring across the U.S., the album would inch into the Billboard Top 40 albums chart, and kick off a string of modestly successful early-1970s releases like Street Corner Talking and Hellbound Train that nevertheless fell short of the mainstream acceptance enjoyed by Foghat. 
ALTOSAXO is an online music merchandise store. We are your best source for hard to find music t-shirts on the web and we are continuously adding new artists and designs to our inventory. All of our shirts are made of 100% cotton with excellent quality prints.
---