25 Most Iconic Music Stage Outfits
A big part of being a musical megastar is dressing like a madman and yet making it look enormously cool because you're so confident and sexy. You can't for one second doubt that your massive spangled jumpsuit or teeny hotpants might look a bit daft, because then the magic is broken. 
Here are 25 outfits that are burned onto the collective retina of music fans. Outfits that will make you start immediately air-guitaring or strut around miming and wonder if you too should start wearing more massive hats. (you shouldn't)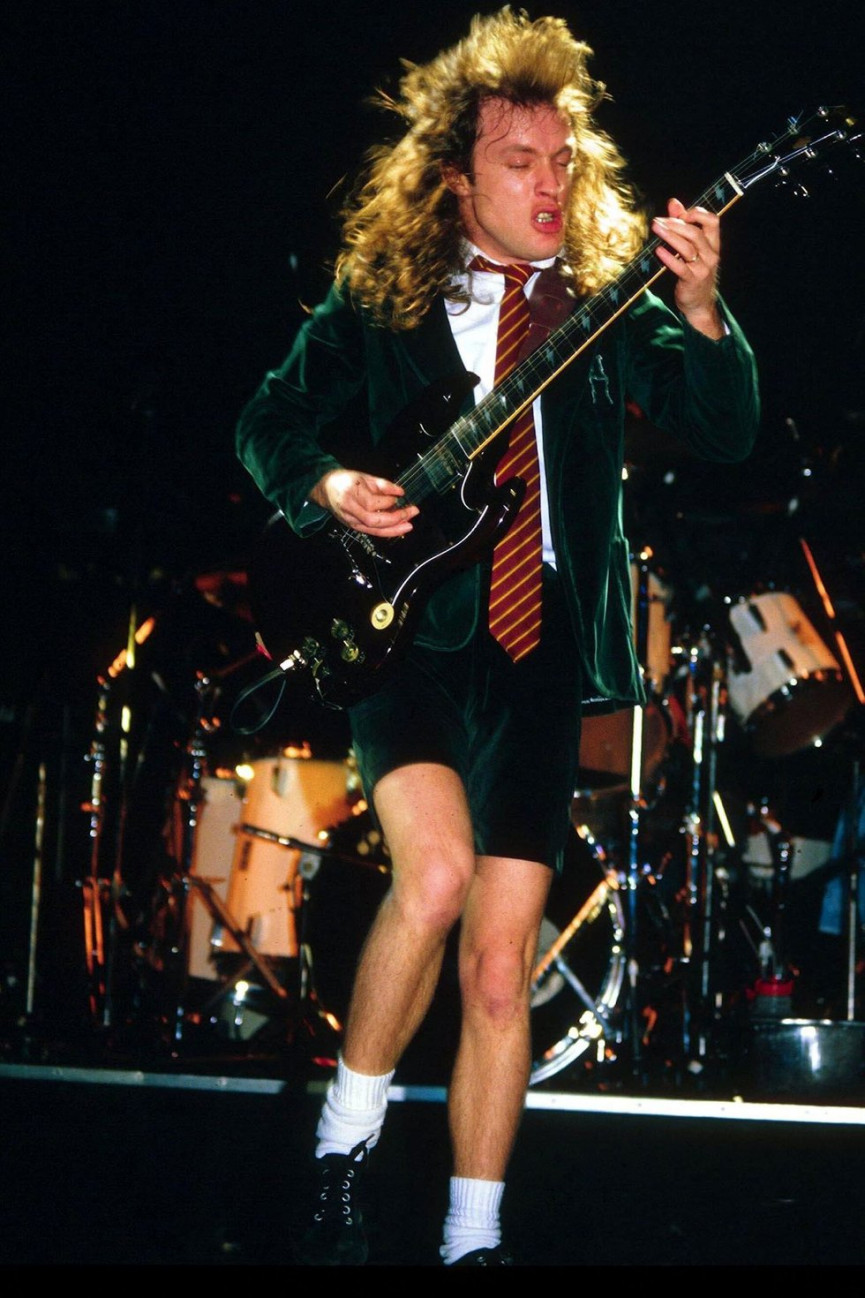 Angus Young 
Wearing school uniform for 40 years should be incredibly creepy, but AC/DC's Angus Young has consistently made it look cheerfully rock 'n' roll. It does also help when you're one of the greatest guitarists of all time.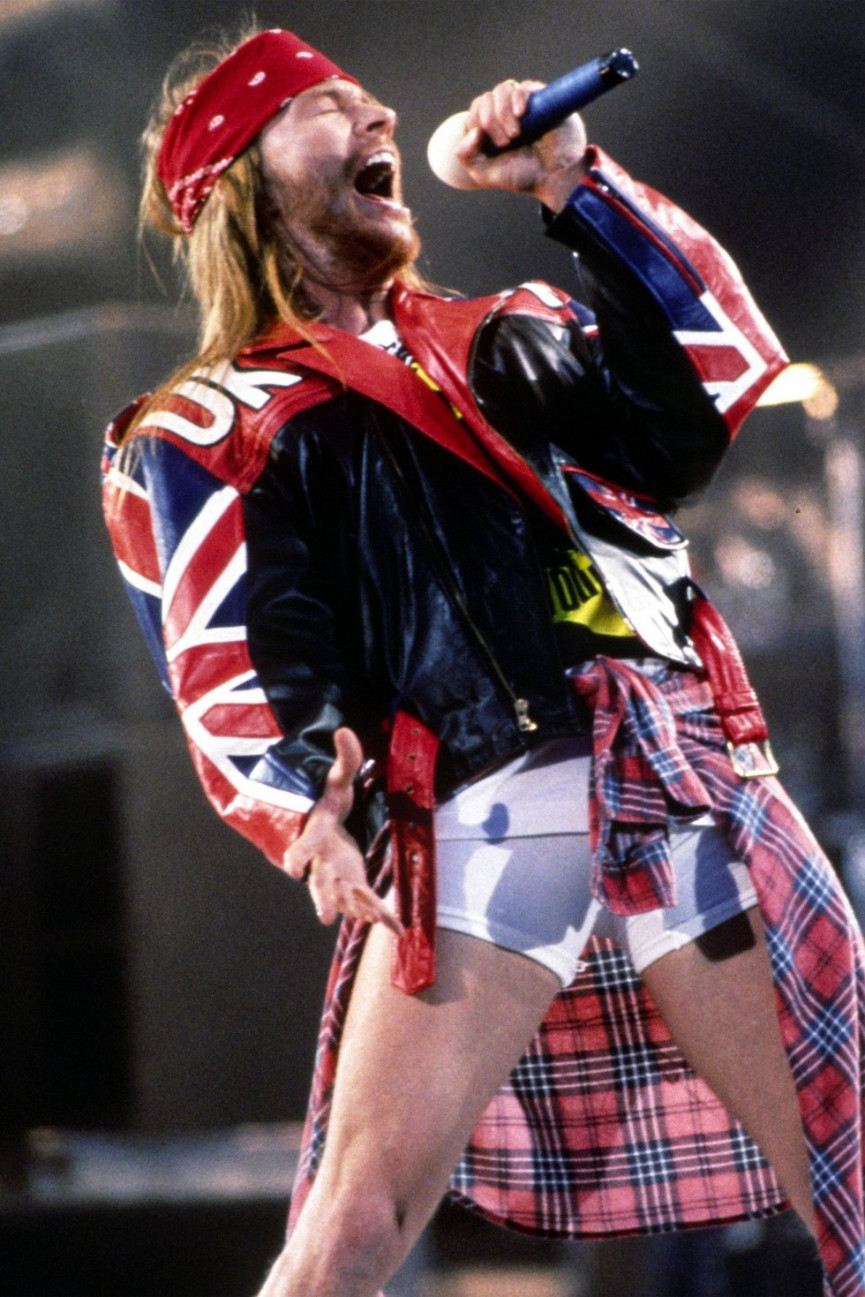 Axl Rose
Tartan. Shirt around the waist. Bandana. Clothing with pointless stuff written on it. Unnecessary Lycra. Axl Rose went full nineties for this look and you have to respect that. 
Guns N' Roses Licensed Merchandise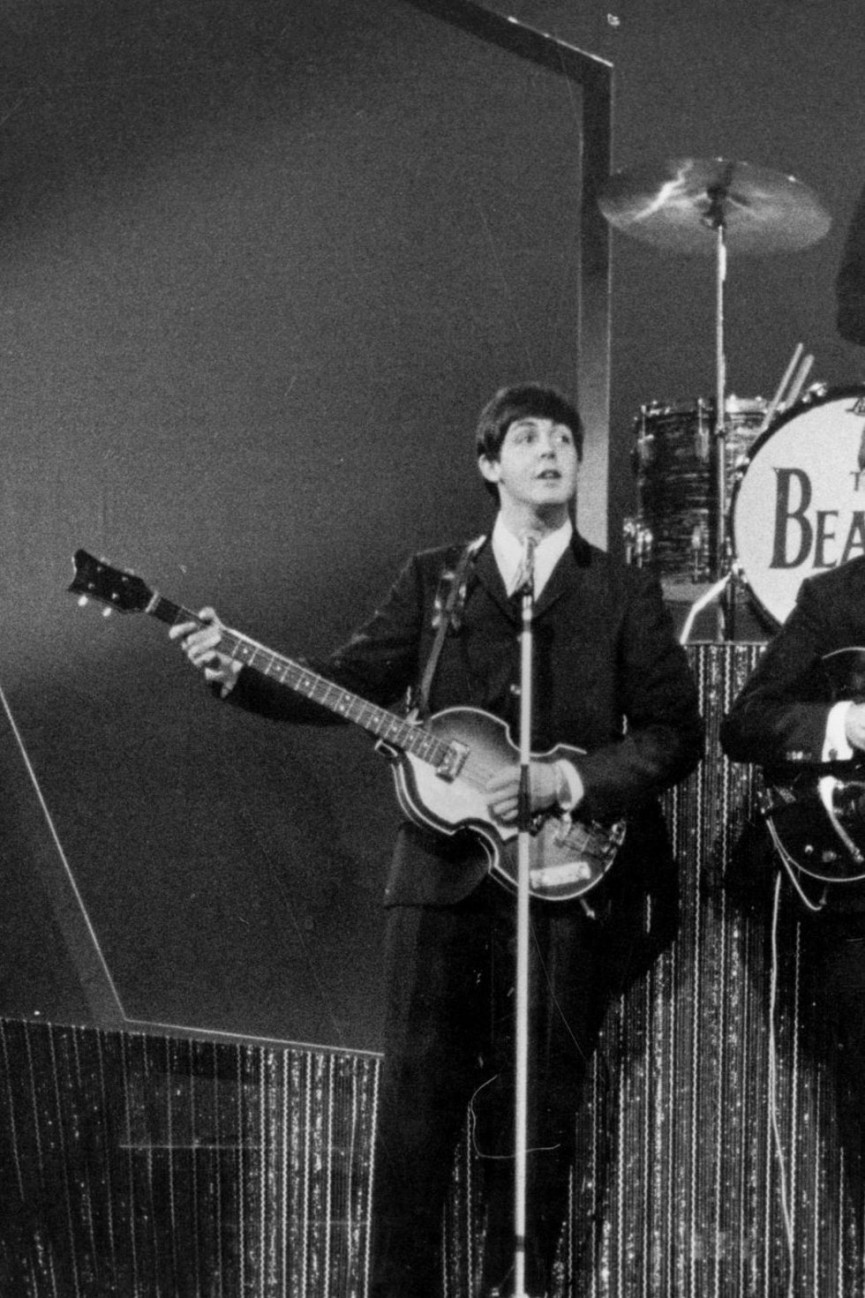 The Beatles 
Not only did they effectively change how men dressed in the 60s, people are still copying them now. Now that's influence. 
The Beatles Licensed Merchandise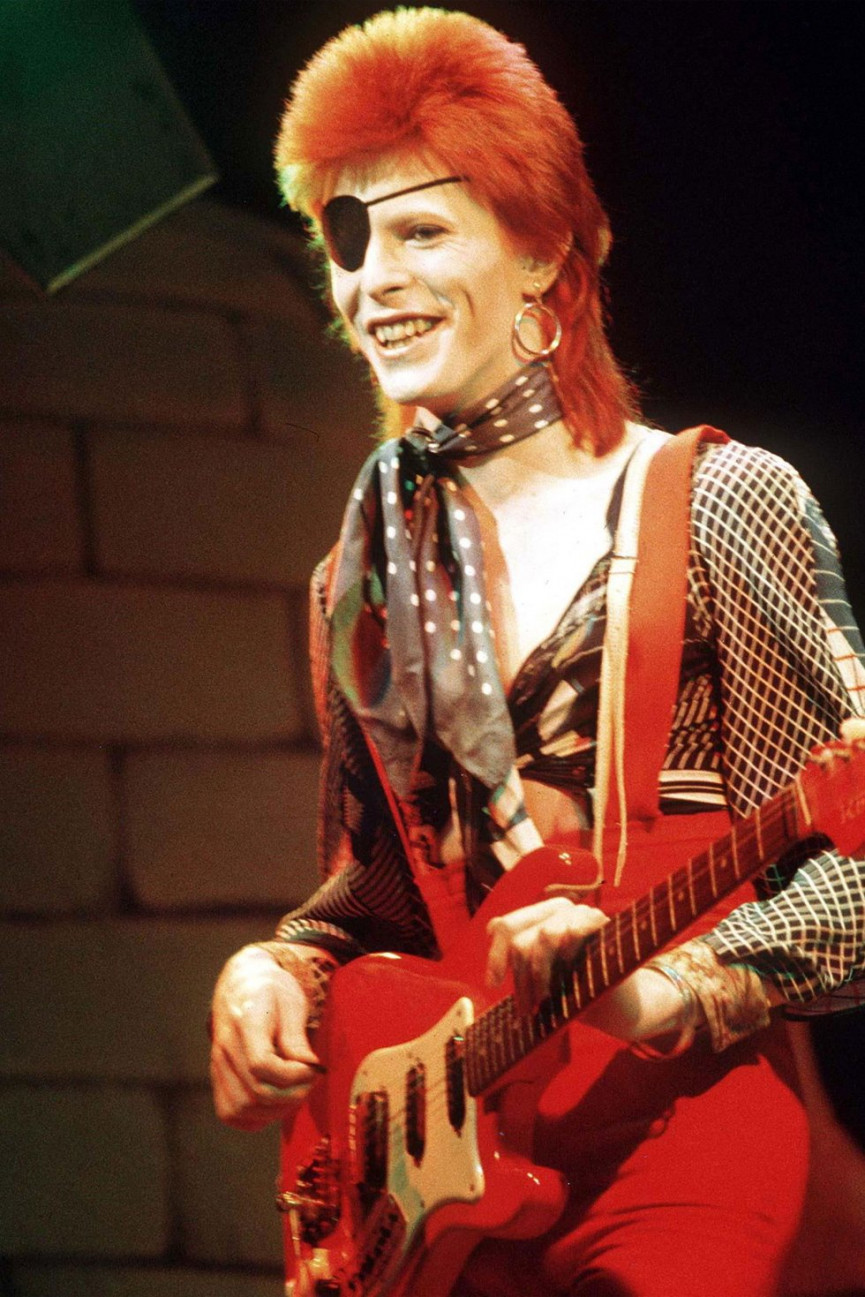 David Bowie
You could pick almost any of David Bowie's looks as iconic, particularly from the Ziggy Stardust era. Looking like the coolest kid from the other side of the galaxy, his get-ups were as surprising and delighting as his songs. 
David Bowie Licensed Merchandise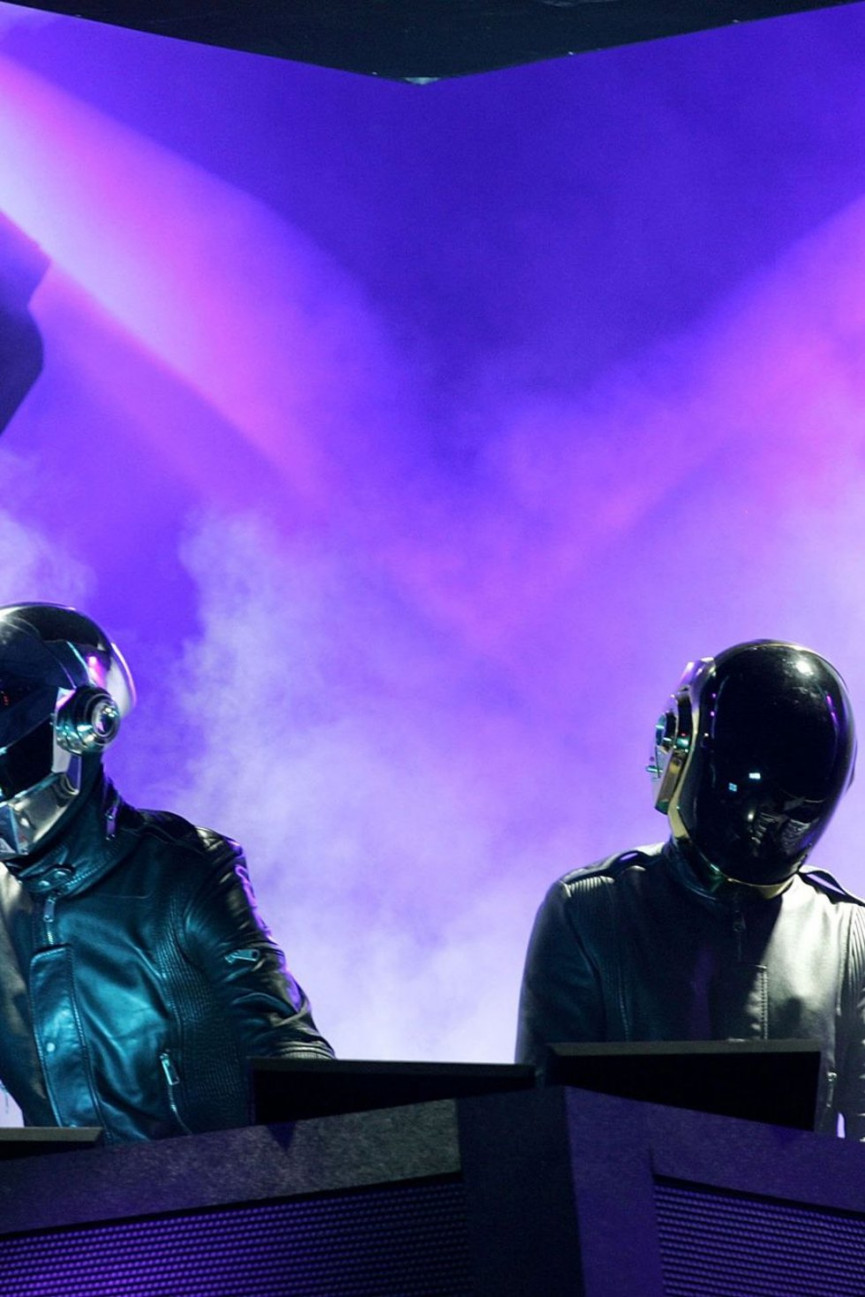 Daft Punk 
Two benefits of always wearing a robot helmet on stage: Never having to brush your hair and you can send someone else on in your place if you're a bit tired. Not a benefit: Probably quite sweaty.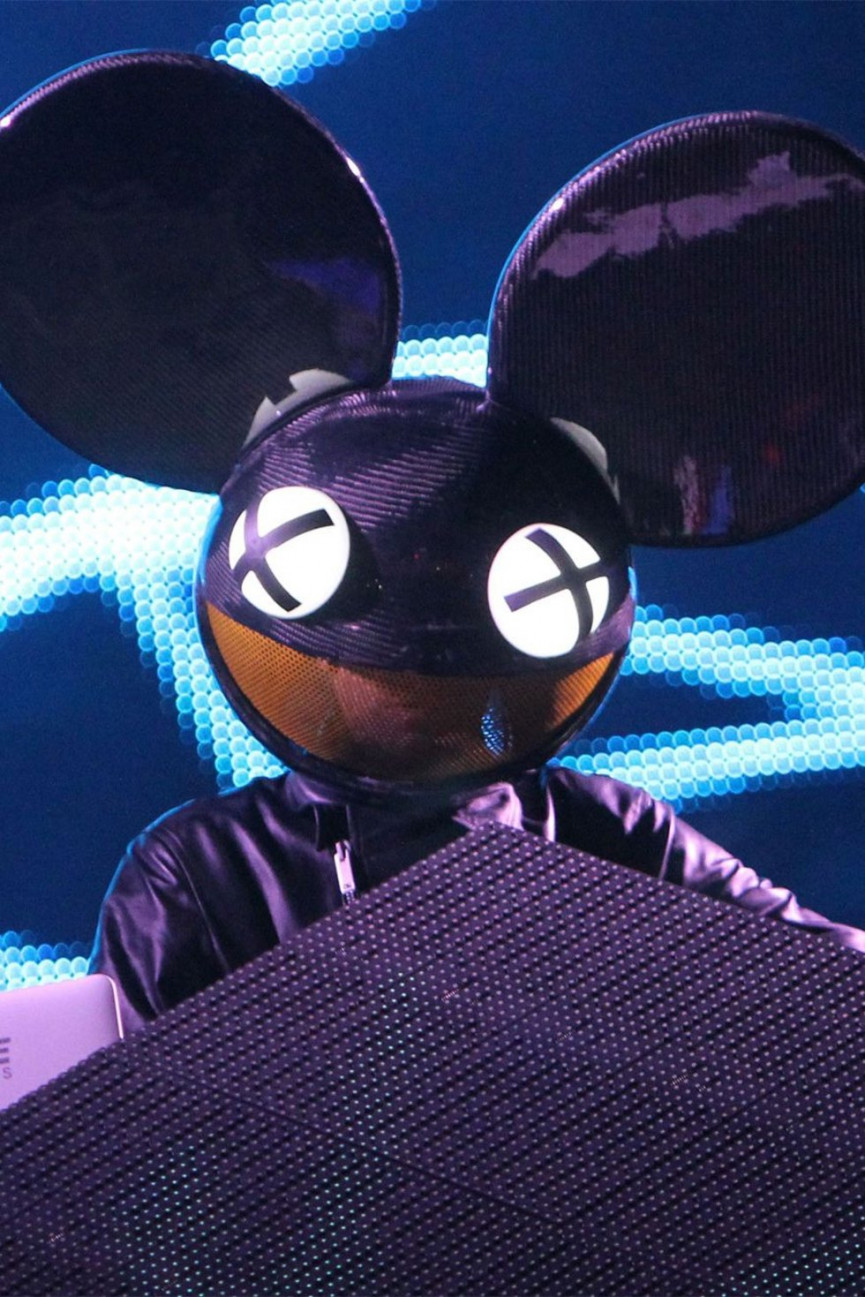 Deadmau5 
Not unlike the Daft Punk approach to stage dressing, just with massive ears. Also have to be wary of any giant cats around.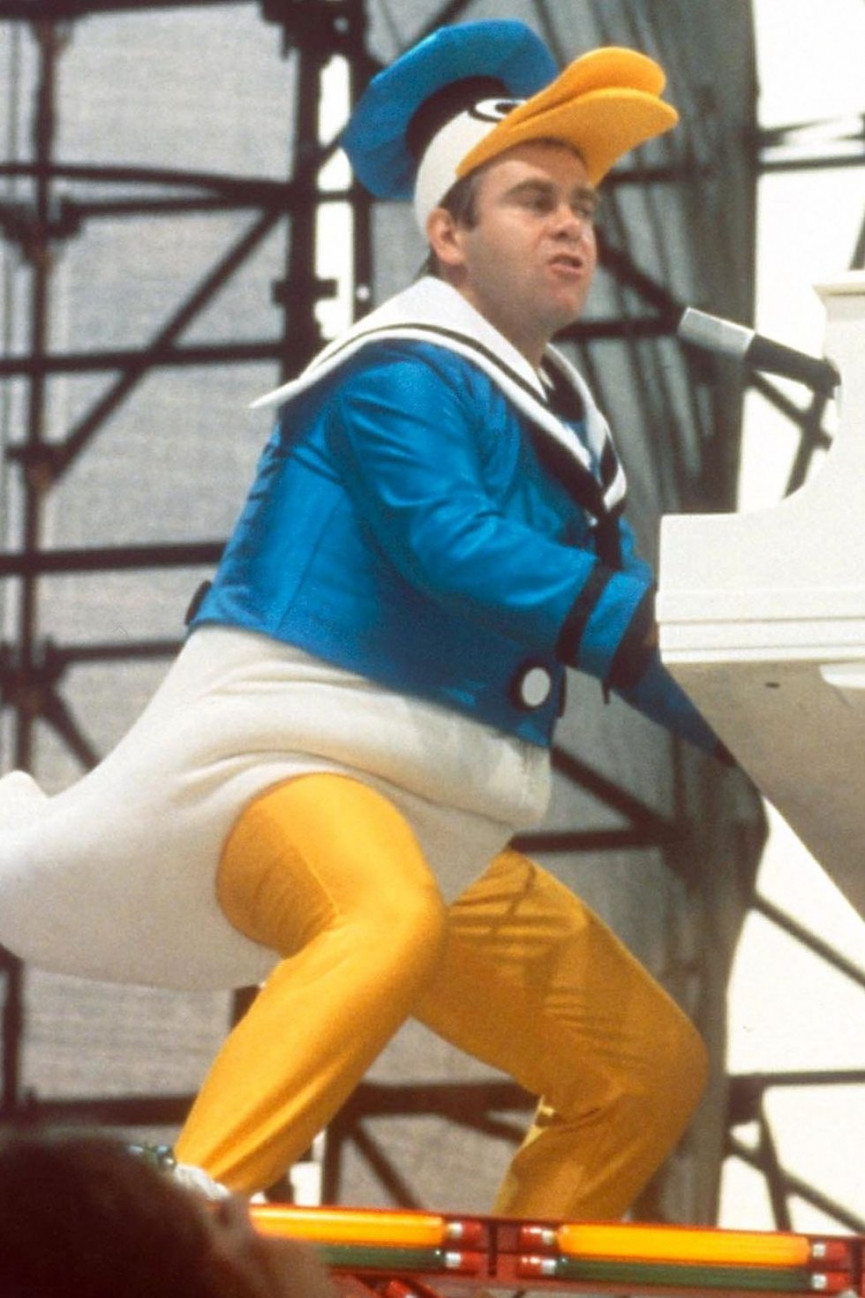 Elton John
Elton John made his thing to always dress like a lunatic on stage, amassing so many costumes that he sold 2,000 of them at auction in 1988. Understandably, he held onto this Donald Duck outfit. 
Elton John Licensed Merchandise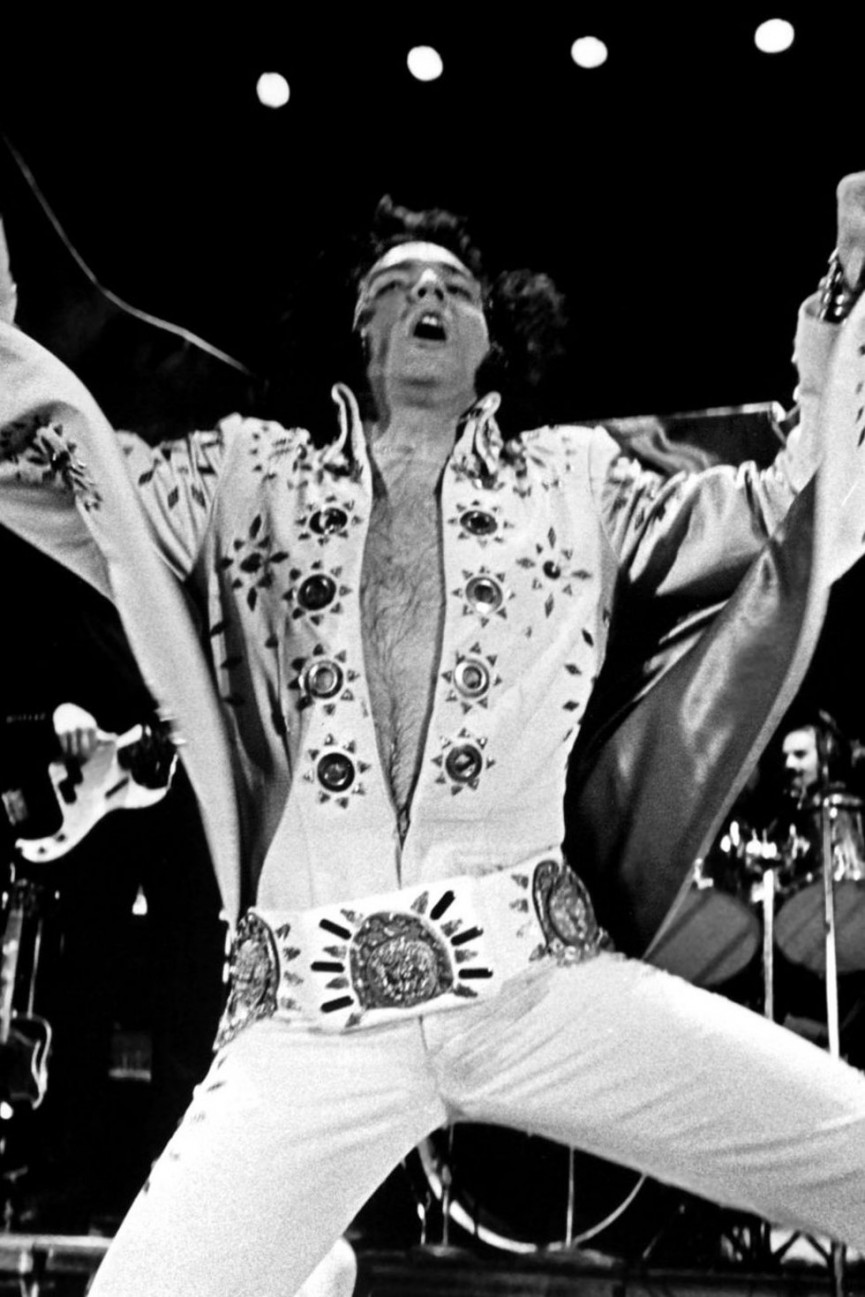 Elvis Presley 
Is there any outfit in all of music more instantly recognisable than Elvis' jumpsuit? No. The answer is no. 
Elvis Presley Licensed Merchandise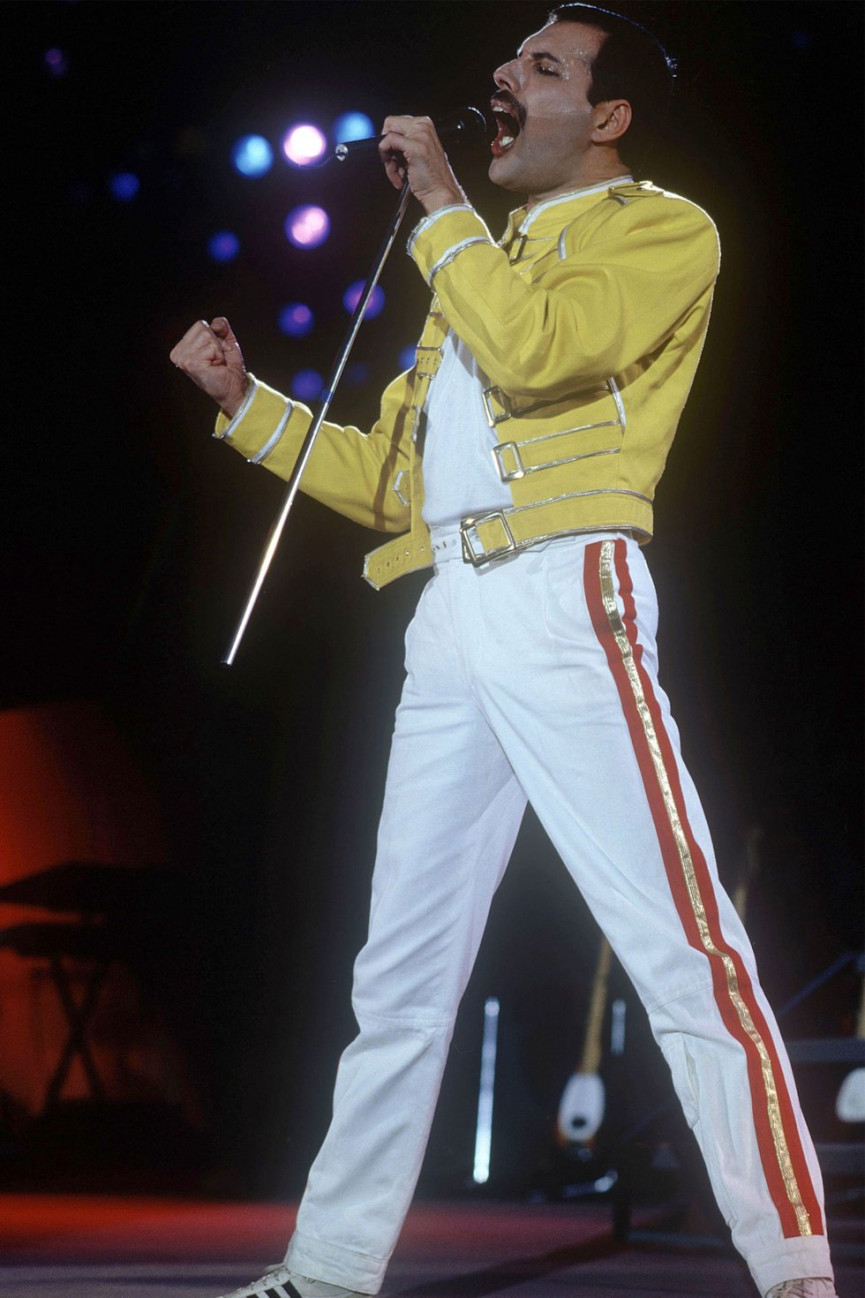 Freddie Mercury 
Pretty tame by the legendary Queen frontman's standards, the multi-buckled yellow leather jacket nevertheless became the outfit with which he's most associated, as loud, confident and unmistakable as that roaring voice.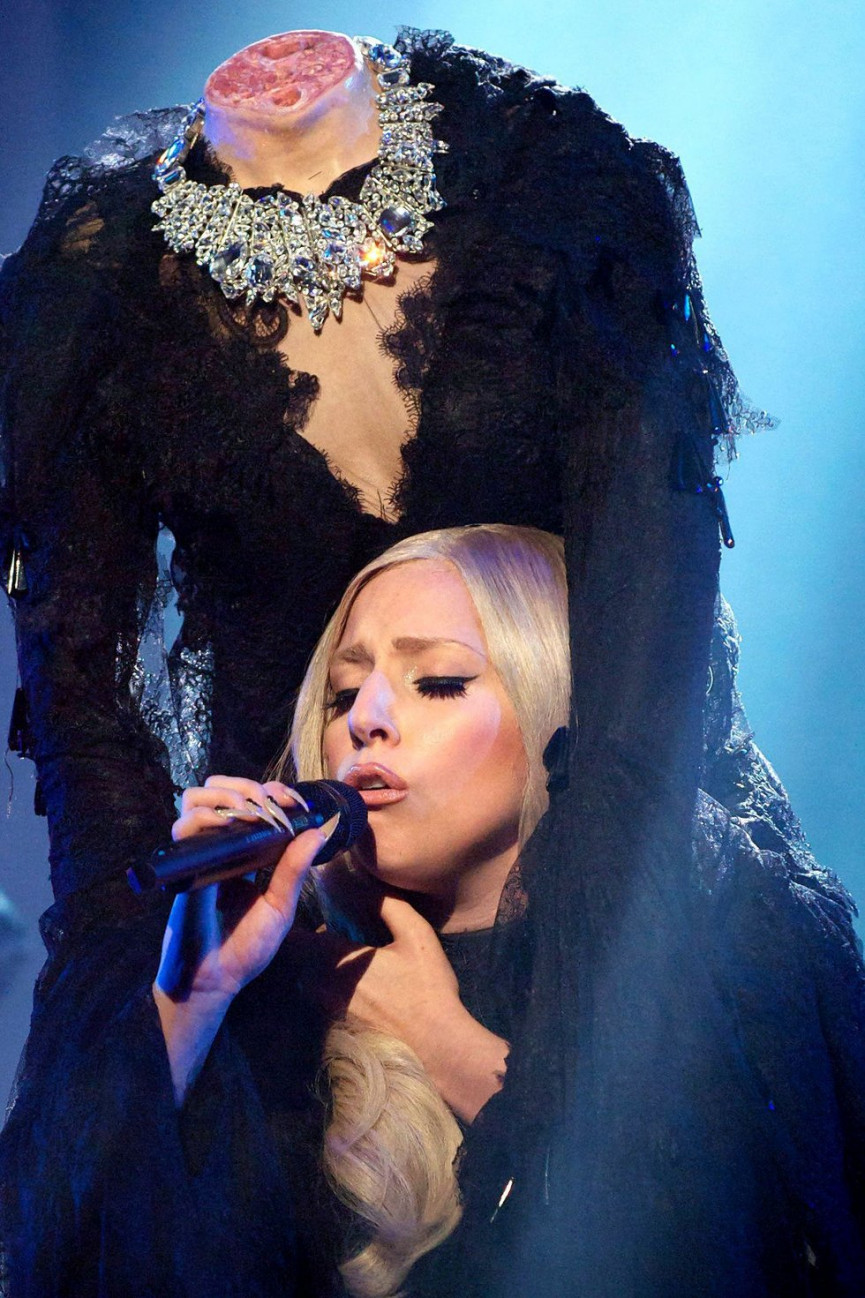 Lady Gaga 
The majority of Lady Gaga's oddest costumes have tended to be for the red carpet - the meat dress, the wipe-clean nun. She usually wears something more practical onstage, like a decapitated Victorian widow mounted on her shoulders, for example.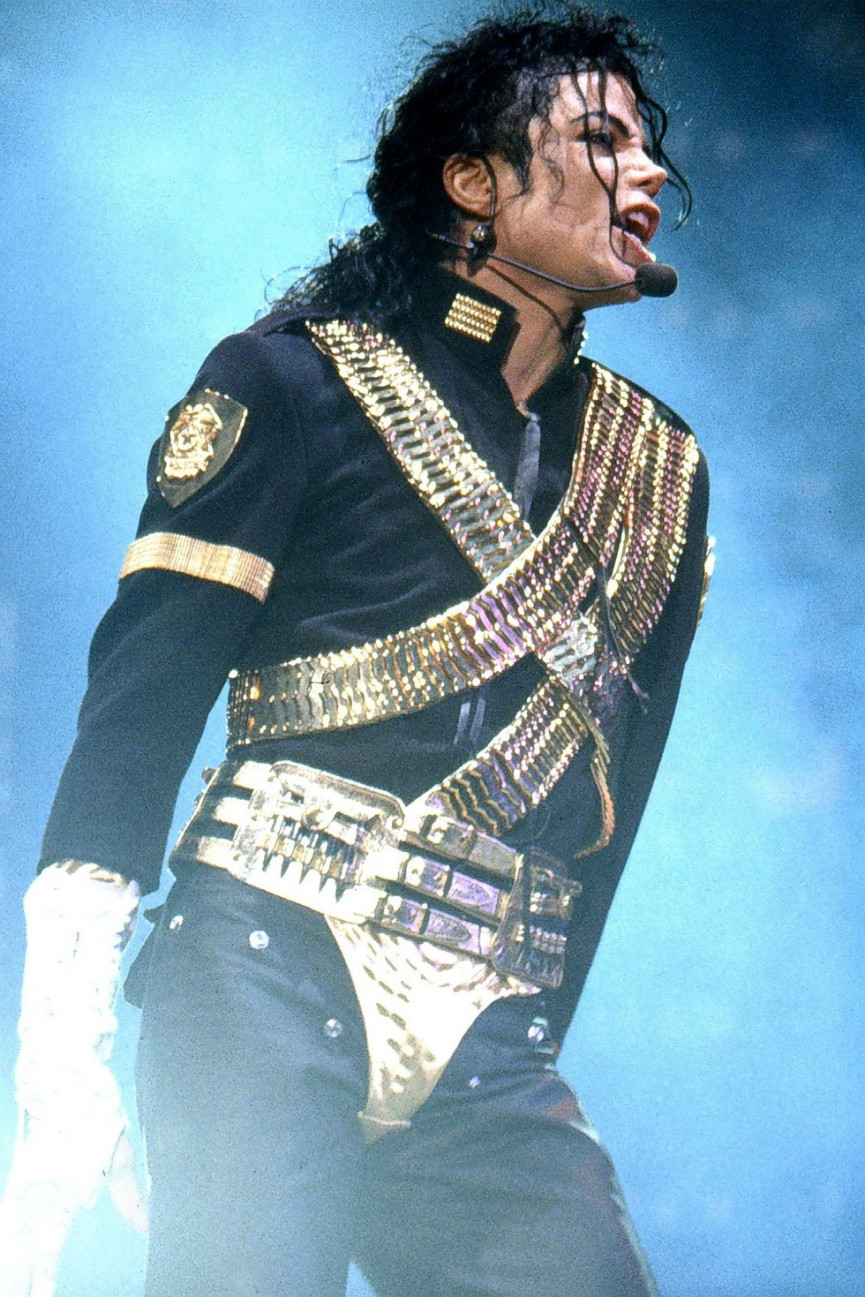 Michael Jackson 
Each Michael Jackson tour brought a memorable look, usually involving a mix of black and gold and a lot of buckles, but none sticks in the mind like the Dangerous tour's military look with gilded overpants.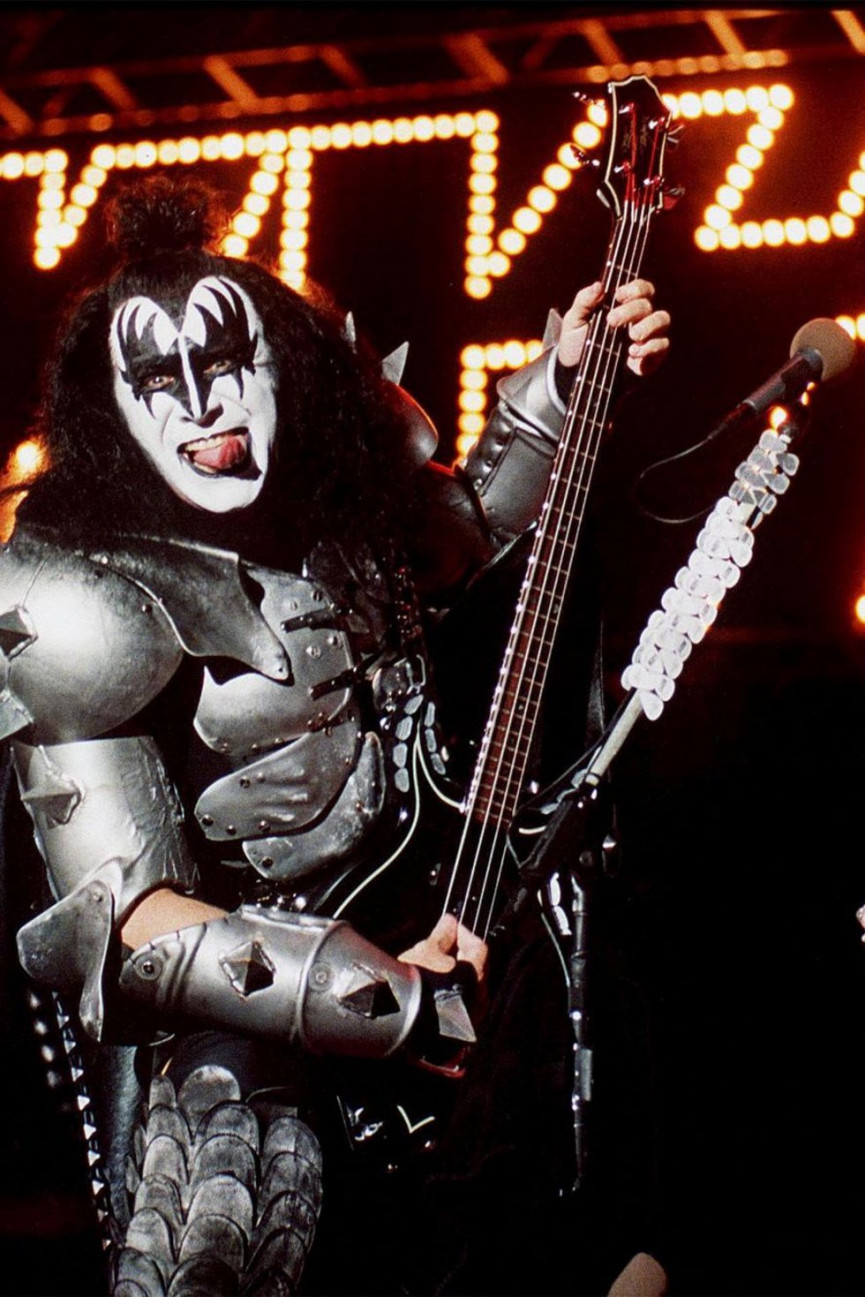 Kiss
It takes a lot of bravado to get away with wearing armour, monochromatic make-up, codpieces and stacked boots. Bravado is not something Kiss lack.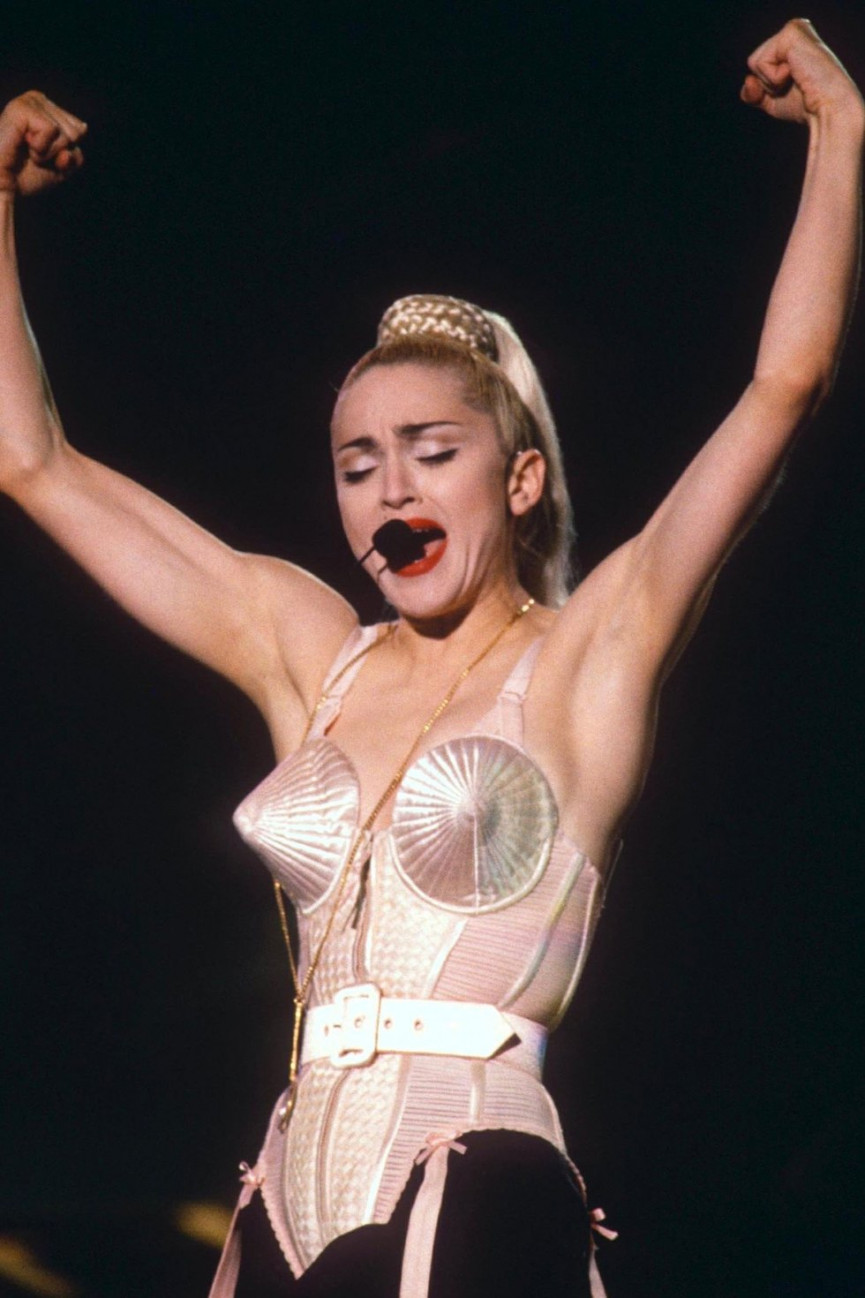 Madonna 
Madonna's conical bra from her Blonde Ambition tour became the singer's most copied look and really upset the Pope. Well done all round. 
Miley Cyrus & Robin Thicke 
Seemingly very carefully engineered to create controversy, Cyrus's PVC bikini and wandering foam finger are arguably the defining pop image of 2013. It was her announcement that she's no longer Hannah Montana and that she can play the media like a fiddle. In addition, Thicke's Beetjuice style outfit was the perfect counterpoint, creating a look that will remain seared on the public's consciousness for a while to come yet.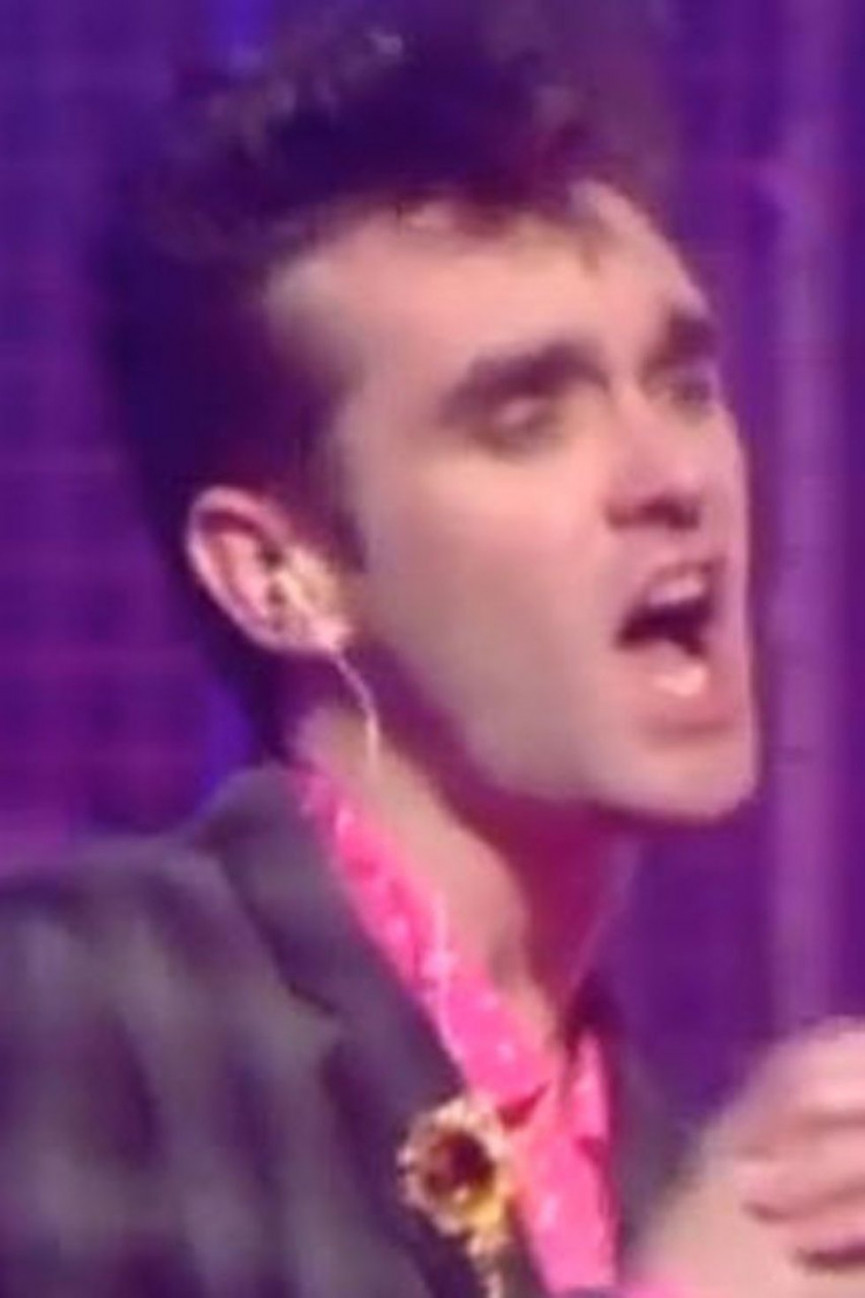 Morrissey 
Morrissey is a true one-off, with perhaps his most memorable onstage get up involving some gladioli, and this famous performance on Top Of The Pops when he wore a hearing aid. No-one knows the reason why he decided on this accessory - be it a tribute to one of his heroes Johnnie Ray, or in solidarity with a fan who was ashamed of wearing it - but it went down in folklore nonetheless. 
The Smiths Licensed Merchandise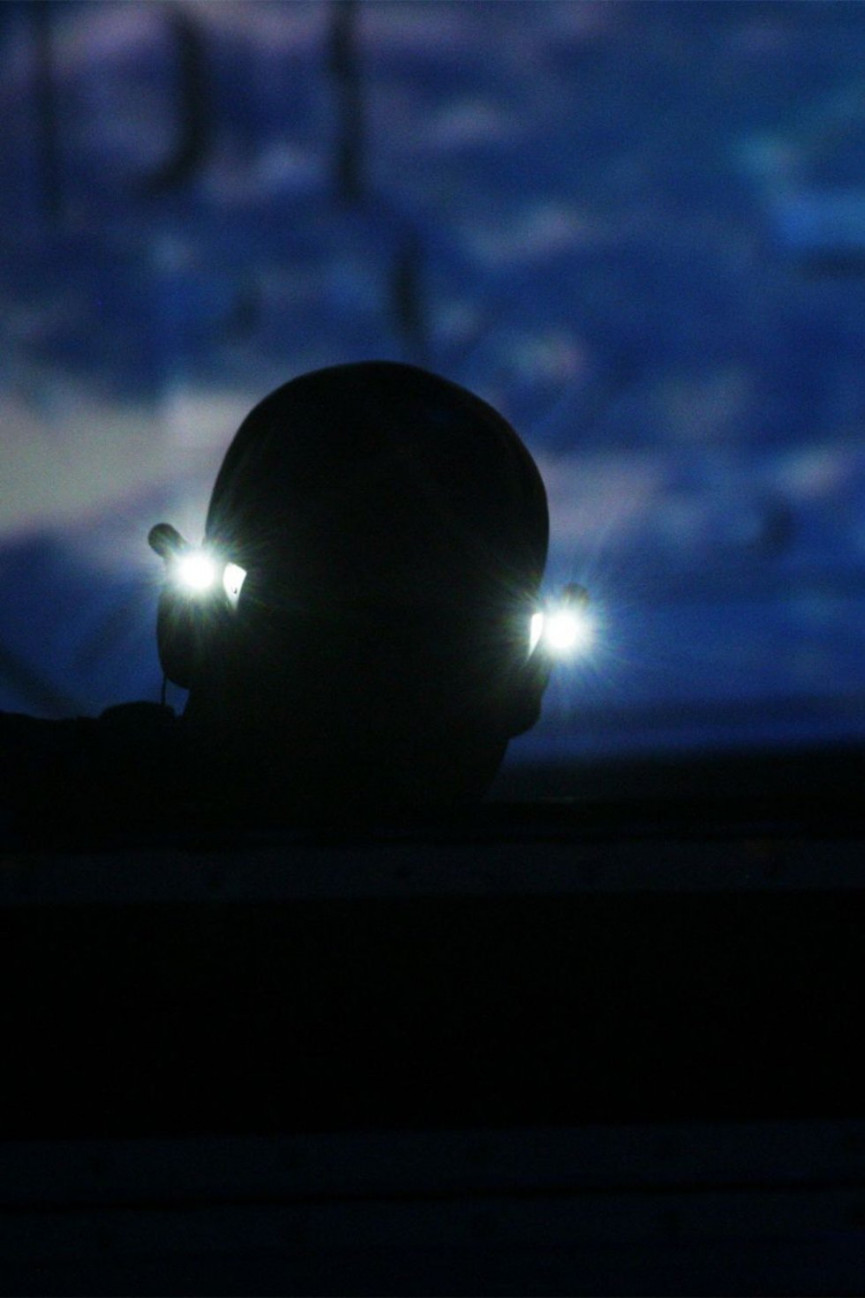 Orbital 
Simple and effective. A pair of torches mounted on goggles to help you see what you're doing with all those buttons and wires and, hey presto, a thoroughly iconic look. Also useful if you get home late and can't find the light switch.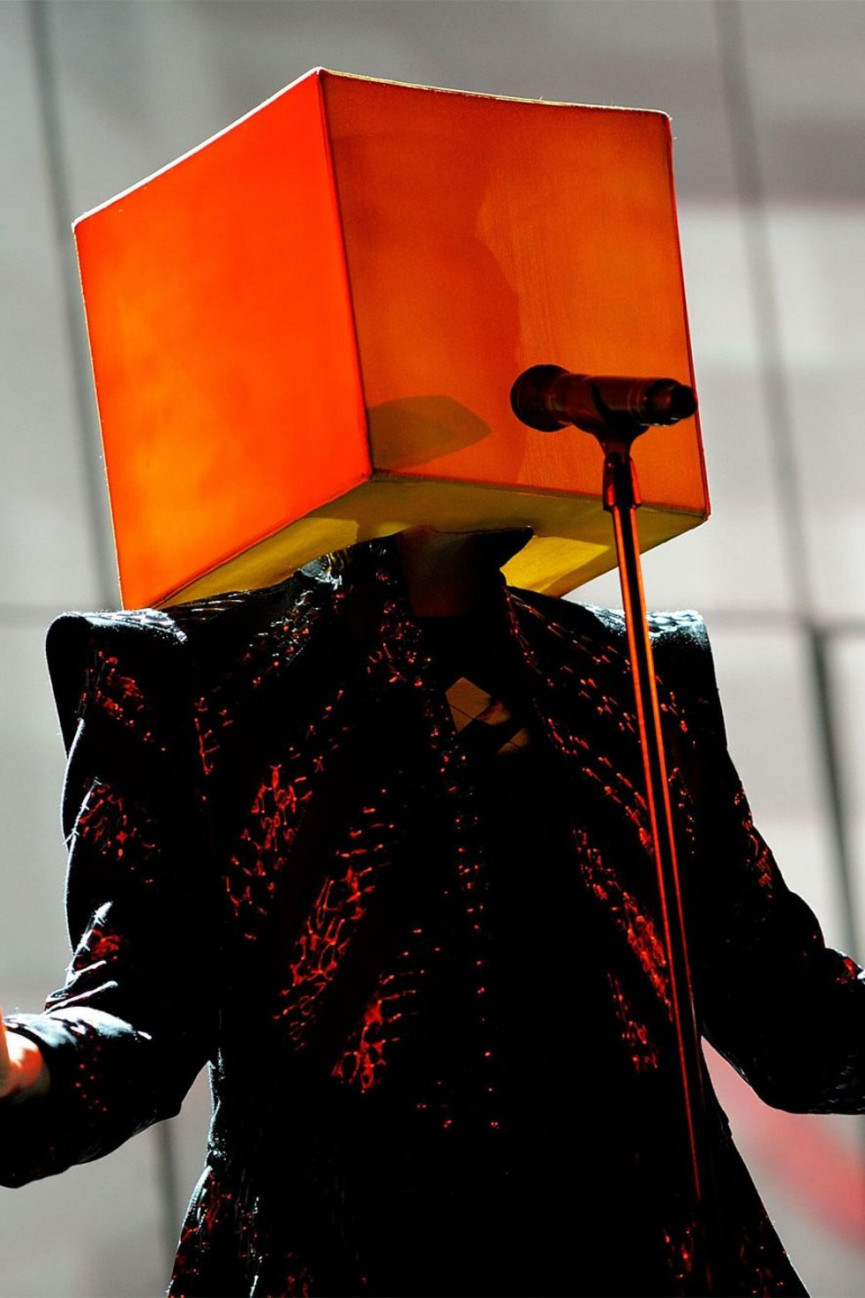 Pet Shop Boys 
The Pet Shop Boys could fill many cupboards with the weird and wonderful hats and accessories they've worn on stage over the years. This cube head apparatus, from the Pandemonium Tour gets the vote for apparently being impossible to perform in, and yet not.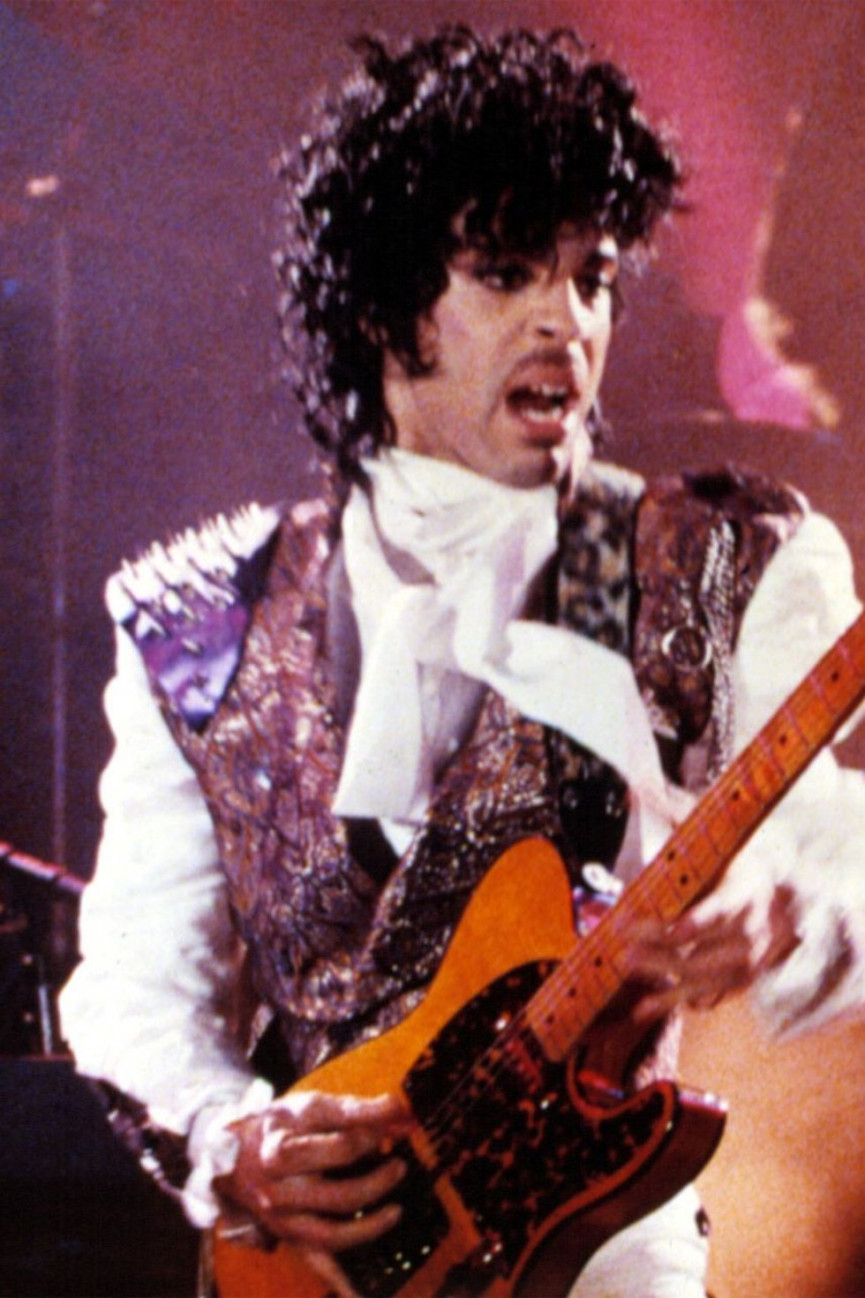 Prince 
Absolutely nobody but Prince can get away with dressing like a rich 80s mum whose hairdresser hates her.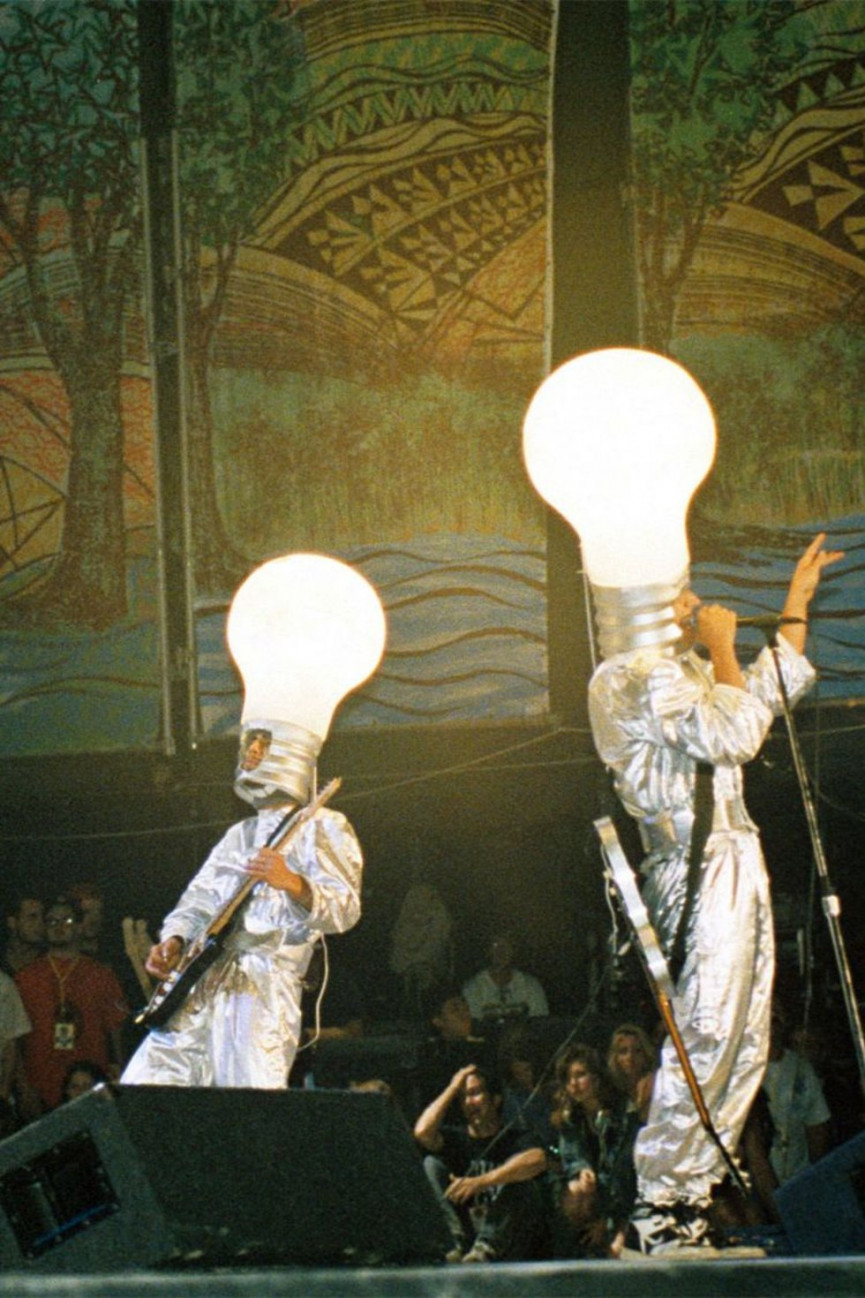 Red Hot Chili Peppers 
This complicated human-sized lightbulb costume the band wore to open their set at Woodstock '94 made it almost impossible for them to actually play their instruments. But the struggle was worth it. What a bright idea. 
Red Hot Chili Peppers Licensed Merchandise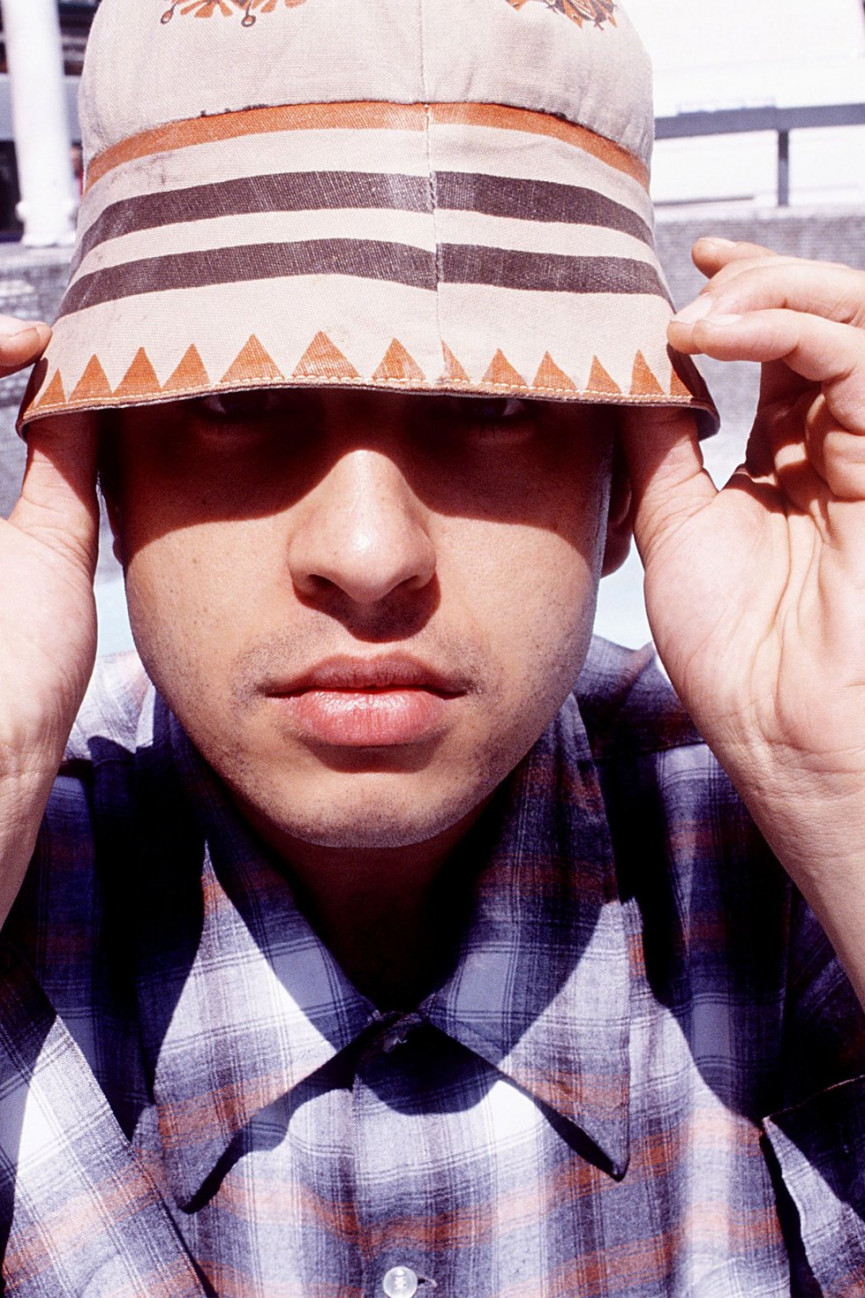 Reni 
Plenty of Stone Roses fans have tried to ape Reni's bucket hat signature but unfortunately without the right swagger you look like you're the simple one in a 1980s British sitcom. He later replaced this iconic look on the recent comeback tour with a dreadlock wig. Nobody knows why. 
The Stone Roses Licensed Merchandise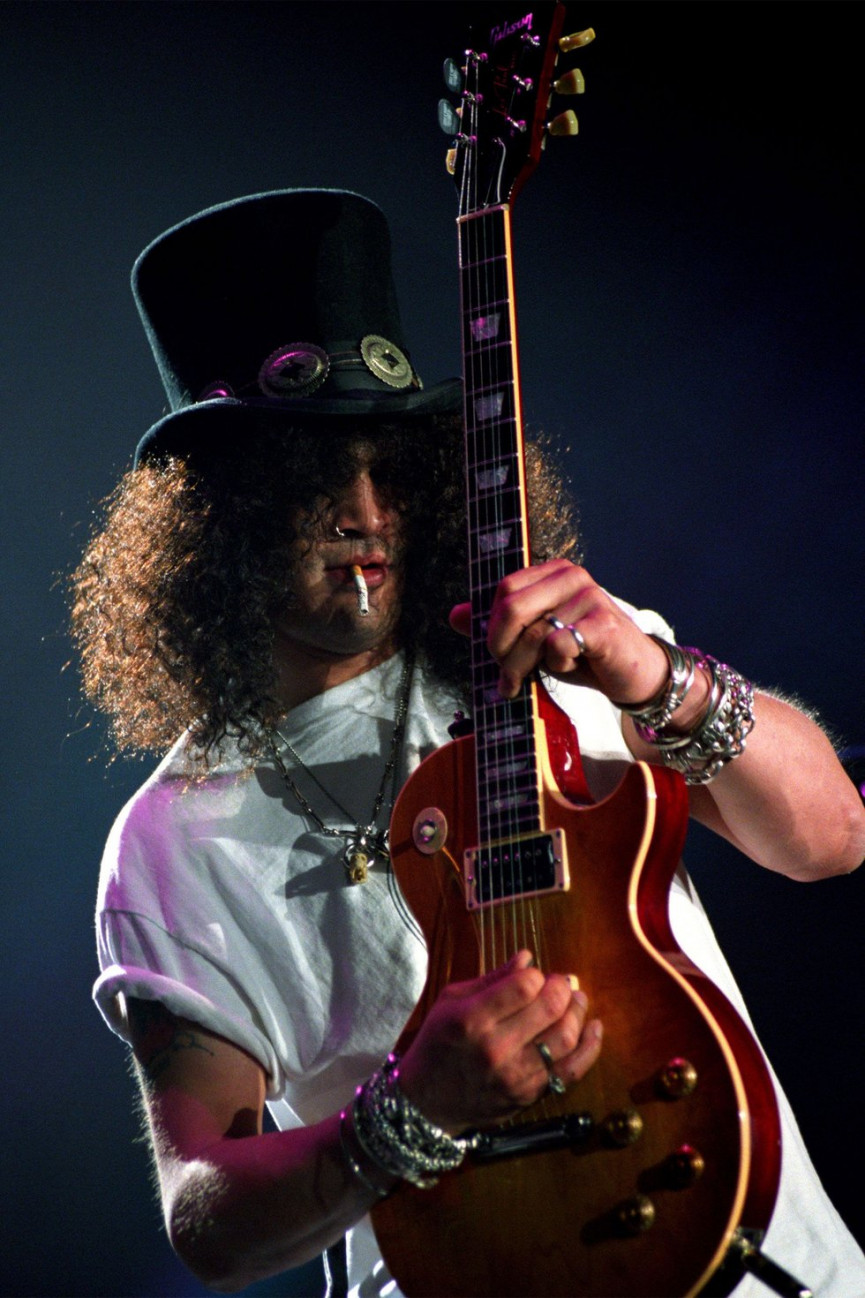 Slash 
Slash's big-hair-big-hat look is the only rock oufit with its own emoticon, which the guitarist uses to sign of all his tweets: iiii]; )' And that, frankly, is ridiculously cool. 
Guns N' Roses Licensed Merchandise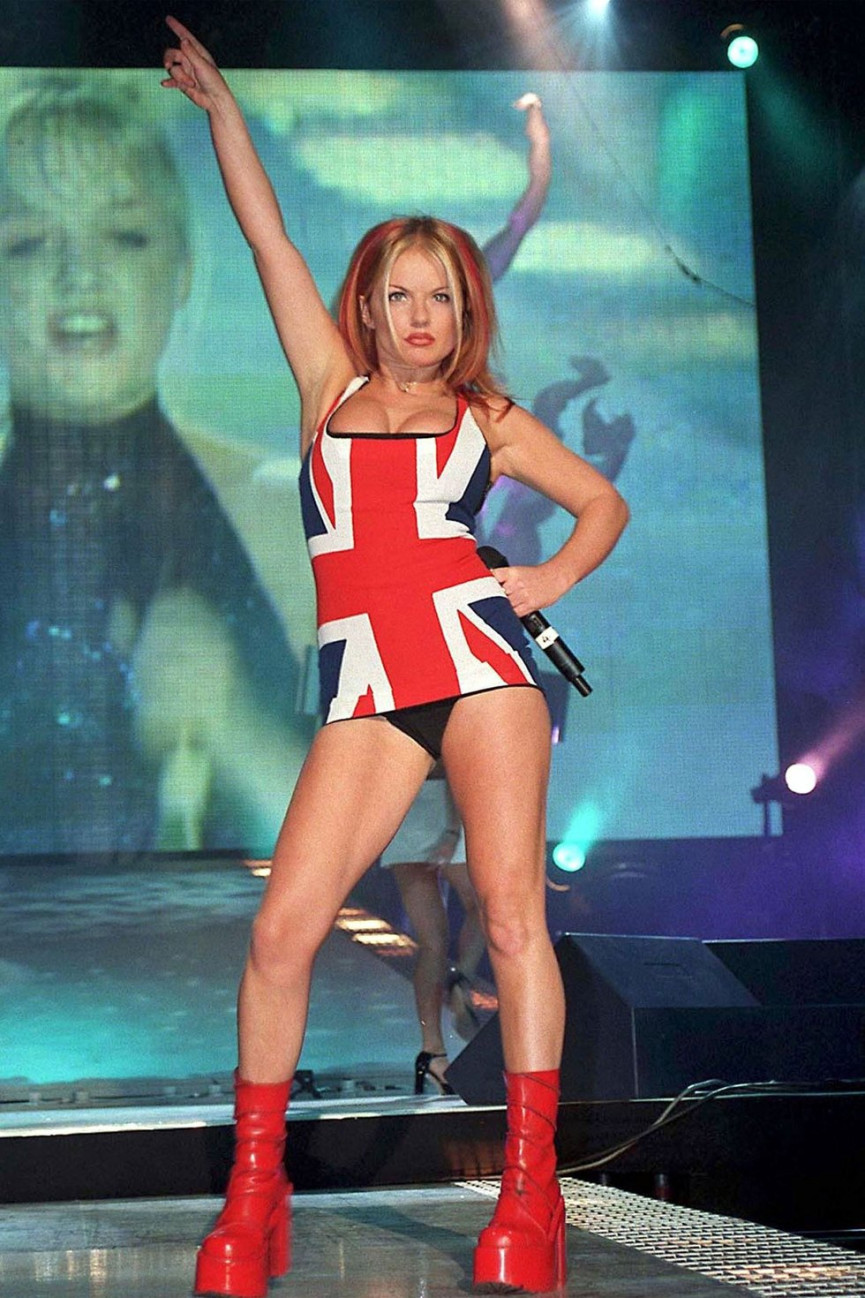 Spice Girls 
Famously made out of a couple of tea towels, Geri's dress for the 1997 Brit Awards earned massive exposure for the girlband and for Geri's pants. It fetched over £41,000 at auction and even has its own Wikipedia page.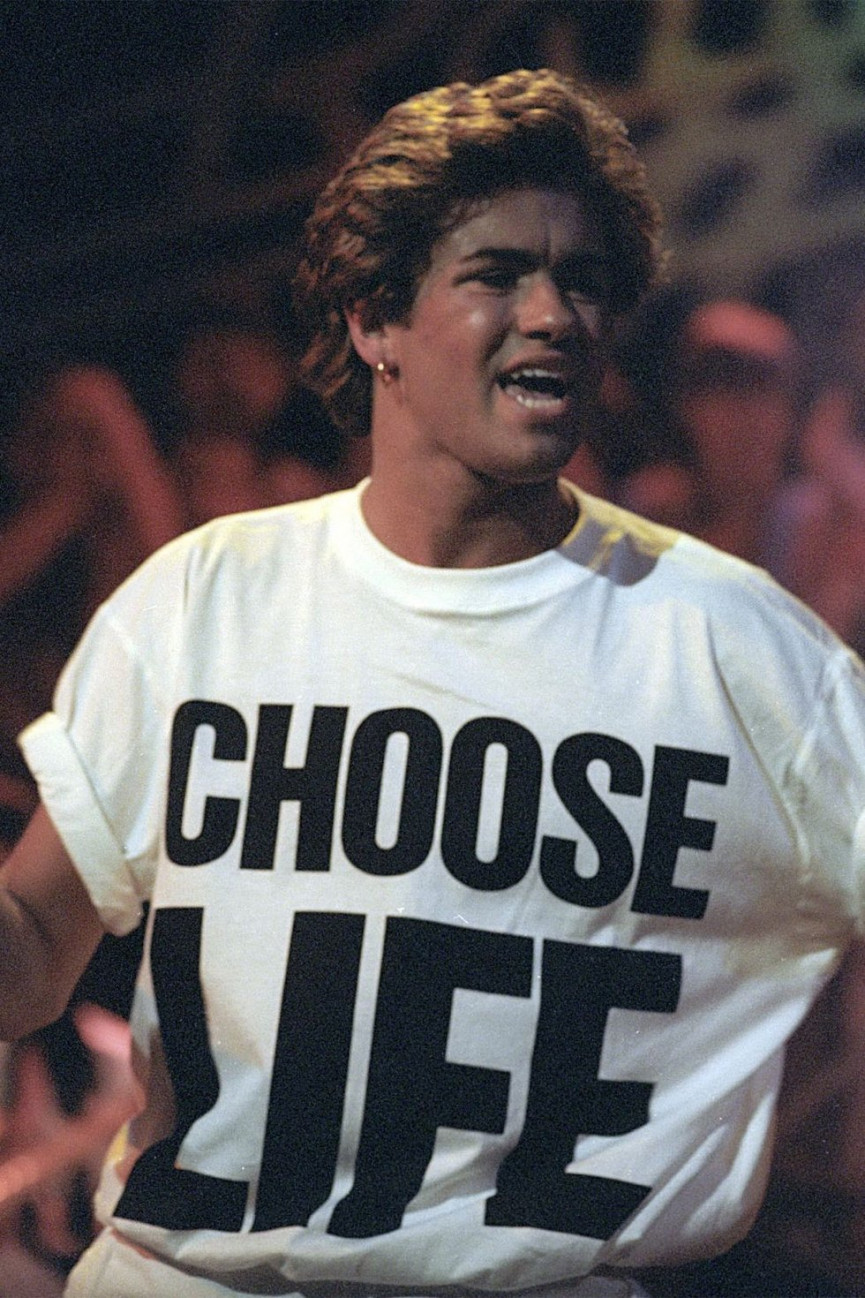 Wham! 
Wham's insistence that its audience 'Choose Life' was emblazoned on many a t-shirt throughout the late 1980s. Then Trainspotting nicked the line in 1996, taking one of the last reasons to remember Andrew Ridgeley.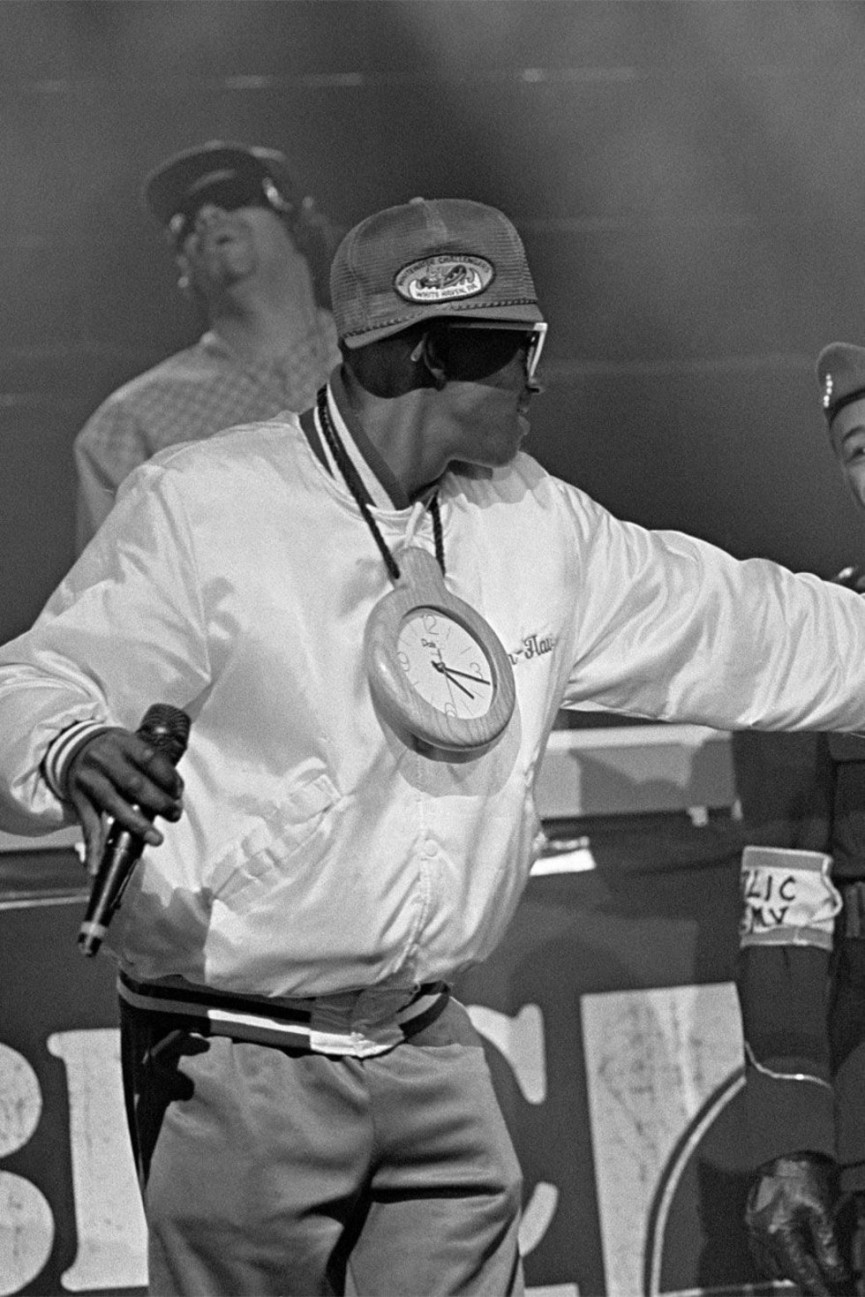 Flavor Flav 
Oh Flavor Flav, single-handedly keeping makers of quite small clocks in business.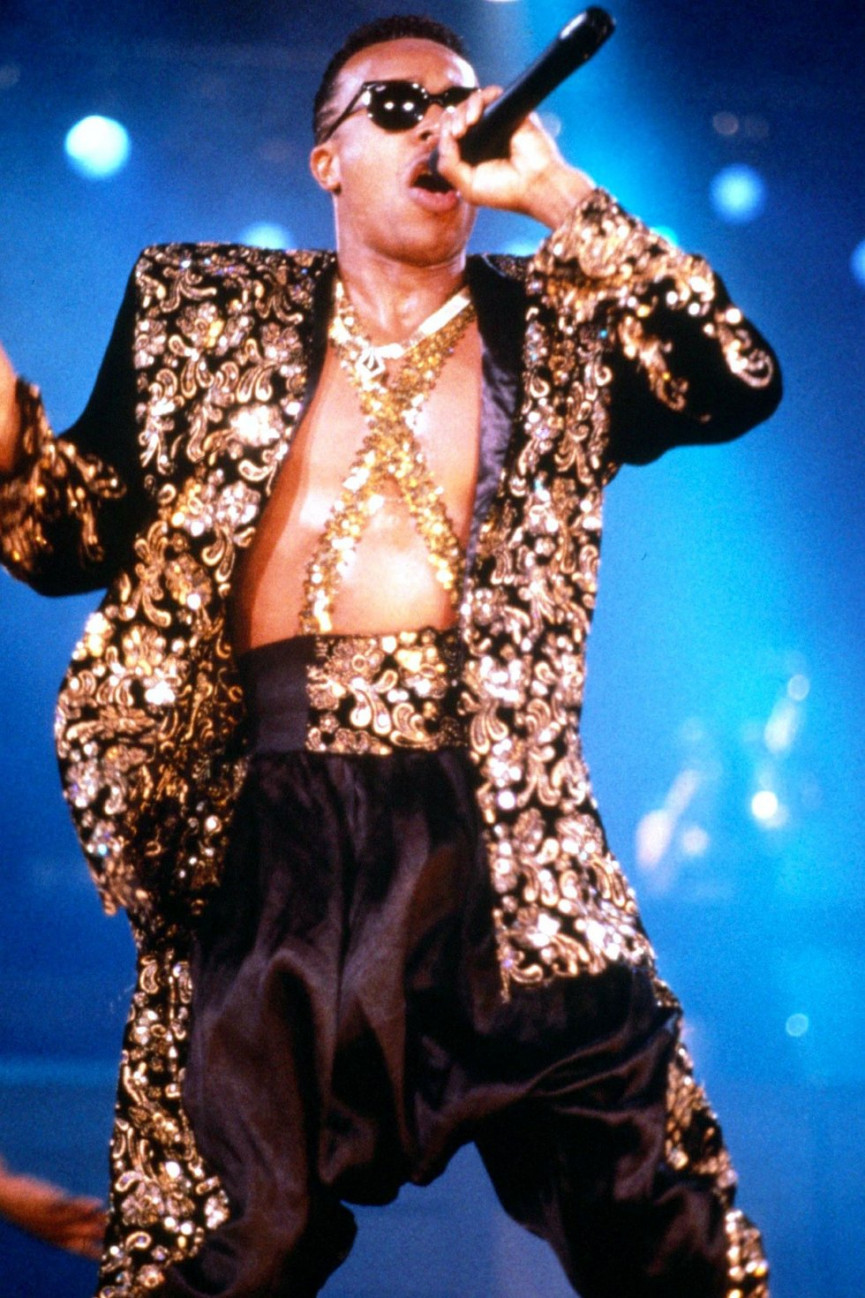 MC Hammer
How people laughed at MC Hammer and his trousers apparently designed to accommodate a very full nappy. And then a few years ago people started wearing them again...and everyone who laughed the first time laughed again. 
ALTOSAXO is an online music merchandise store. We are your best source for hard to find music t-shirts on the web and we are continuously adding new artists and designs to our inventory. All of our shirts are made of 100% cotton with excellent quality prints.
---